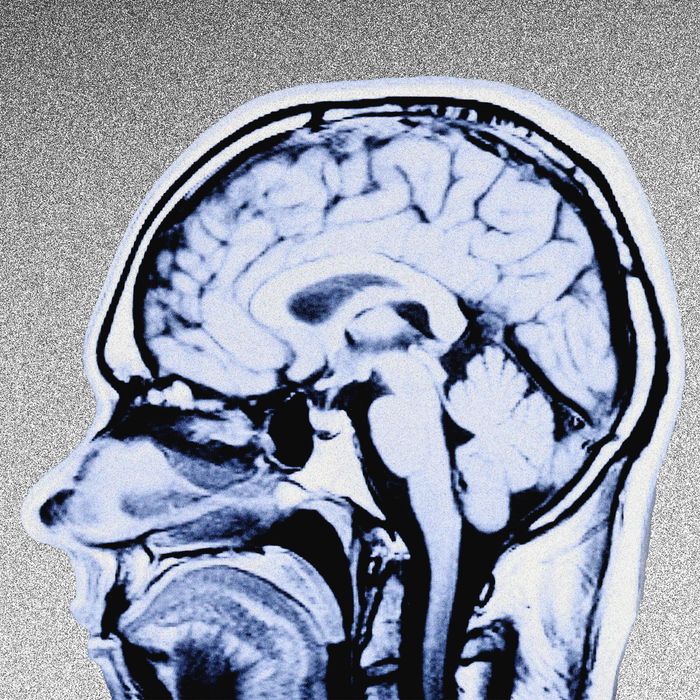 Photo-Illustration: Intelligencer. Photos
The U.S. government is aiming to make 2021 the year it starts getting to the bottom of some unexplained mysteries. While, understandably, the Pentagon's UFO report has drawn far more attention, in the past year the CIA has been escalating its efforts to determine why dozens of U.S. officials have experienced bizarre symptoms like headaches, pain or pressure in the head, vertigo, and vision problems. Potential attacks have been reported by U.S. personnel stationed all over the world, and there are even concerns that one incident may have taken place near the White House. "I'm certainly persuaded that what our officers and some family members, as well as other U.S. government employees, have experienced is real, and it's serious," said CIA Director William Burns.
Below is everything we know about Havana syndrome, the U.S. intelligence probe into the phenomenon, and what's being done to help the growing number of Americans who appear to have been targeted.
What are the symptoms of Havana syndrome?
Symptoms of what became known as the Havana syndrome were first reported by CIA officials and State Department employees working at the American embassy in the Cuban capitol in late 2016. They described hearing harsh mechanical sounds and/or experiencing uncomfortable pressure, like the sensation of driving fast in a car with one window partially down. Some sufferers have said that when the symptoms first emerged, it felt like they were being hit with a beam of energy. Vertigo, vision problems, and difficulty concentrating have also been reported. Hearing loss followed the auditory symptoms for some of the diplomats and agents, with some cases intense enough that employees were forced to end their tours early and return to the U.S. for study and outpatient treatment.
Some cases have involved experiencing pain only in specific locations — feeling symptoms in certain hotel rooms or apartments but nowhere else. The New York Times reports that in 2019, a military officer overseas drove into an intersection and felt intense nausea and headaches, which subsided once they drove off. Others have developed long-term issues, including severe headaches, insomnia, and hearing problems. One official told NBC News that as many as 200 officials have experienced Havana syndrome symptoms, almost half of whom are CIA agents or their families, with the other half split between Defense Department and State Department employees.
Where have Americans experienced Havana syndrome?
The phenomenon that began in Havana has been reported by officials and their families stationed in Russia, Poland, Austria, Georgia, Taiwan, Colombia, China, Kyrgyzstan, the United Kingdom, and Uzbekistan. "It is global," one government official told NBC News in mid-July, "but there seems to be an awful lot going on in Europe." Vienna, a global capital of spycraft since the early days of the Cold War, has emerged as a recent epicenter: Since President Biden took office, close to two dozen American officials in the Austrian capital have had symptoms.
American officials may have reason to fear Havana syndrome even on U.S. soil: In April, lawmakers on the House and Senate Armed Services committees said that there was an investigation into two potential Havana-like attacks in the States, including one reported instance involving a National Security Council official just south of the White House. In August, Vice-President Kamala Harris's trip from Singapore to Vietnam was delayed after the U.S. embassy in Hanoi warned of a "report of a recent possible anomalous health incident," the language that government officials use to describe Havana syndrome symptoms. And in September, a member of CIA Director William Burns's team reported symptoms of Havana syndrome on a trip to India with Burns. The incident left him "fuming" with anger, according to a source who spoke to CNN, giving the perception to some officials that no one is safe from the mysterious ailment.
While the symptoms have predominantly hit Americans, several Canadian officials have also reported experiencing Havana syndrome. In April, nine Canadian diplomats wrote to the foreign affairs minister saying they were struggling to get information from the government on their cases. Canadian Global Television Network reported at the time that there had been more than two dozen cases among Canadian officials.
In September, CNN reported that an American traveling in India with Burns had suffered symptoms consistent with Havana Syndrome, and had to receive medical attention. There were no details on the symptoms the person suffered. Burns was reportedly angered by the incident, and some CIA officials viewed it as a message that adversaries could harm even those in the agency's inner circle.
Later in September, the Wall Street Journal reported that the CIA had evacuated an intelligence officer from Serbia who had suffered what the paper described as "serious injuries."
In October, the Journal reported that at least five families who have associations with the U.S. Embassy in Colombia had been affected. Staff were informed of an "unexplained health incident" in mid-September, and later told that "additional Anomalous Health Incidents" had surfaced. A U.S. official told the Journal that at least one minor was affected, and that a family had been flown out of the country to get treatment elsewhere. There were no specifics on exact symptoms. The incidents come ahead of a planned visit to Colombia by Secretary of State Antony Blinken later this month.
What are the leading theories on what might cause it?
In the initial investigation into the phenomenon, U.S. officials reportedly believed that Americans in Cuba had been targeted with a covert sonic weapon that operated outside the normal range of human hearing.
Four years later, a leading theory favored by some intelligence officials purports that the symptoms are an unintended consequence of an energy device to collect data from smartphones or laptops. After seeing its success impacting people, foreign governments may now be weaponizing the symptoms intentionally. Last December, scientists with the National Academies of Sciences, Engineering, and Medicine published an assessment proposing that the symptoms were being caused by a directed, pulsed radio frequency (RF) energy device — a form of energy that includes microwaves. To date, intelligence officers have yet to find definitive evidence that the symptoms are being caused by such a device. And while some officials in the Trump and Biden administrations believe Russian intelligence is responsible for the attacks, they have not yet found solid evidence linking the GRU to specific cases.
As BuzzFeed News reports, Congress first instructed the Centers for Disease Control and Prevention to study the ailment in 2018, which resulted in the Cuba Unexplained Events Investigation. The report found that the officials' medical histories could not explain their symptoms and that the delay between the pain experienced and subsequent testing "hindered CDC's ability to discriminate patterns in the data." One neurologist who spoke to BuzzFeed News determined that the study's conclusions suggested that "essentially the CDC is saying that they have no idea what happened in Cuba." More concretely, The New Yorker spoke with specialists at the University of Pennsylvania's Center for Brain Injury and Repair, who used advanced MRIs to study the brains of 40 American patients stationed in Havana. While there were signs of brain damage, the team found no signs of impact to the patients' skulls. One doctor told Adam Entous that it was as if they had a "concussion without a concussion." In part because of the lack of evidence of any physical harm, some neurologists have advanced the theory that the attacks in Cuba could be explained by mass hysteria.
Is it for real?
In 2019, the State Department requested that the National Academies of Sciences research the symptoms to determine how to collect data on future cases. The resulting report was frustratingly inconclusive.
Part of the problem, report co-author Jeffrey Stuab told BuzzFeed News, was that the NAS team "didn't have information about individual people, including who was first affected, who was later affected, what their connections were." However, he added: "Even if we had all the security clearances to see everything about everyone, there would be holes in the information." While the report did determine that a microwave attack could cause dizziness and depression, one author described this idea as "science fiction."
One diplomat has doubts about the symptoms affecting officials working high-stress jobs far away from home. According to NBC News, in a teleconference on September 10, State officials suffering from symptoms complained to Secretary Antony Blinken about U.S. ambassador to Kyrgyzstan Pamela Spratlen, who was appointed by the Biden administration to oversee the department's response to the crisis. Spratlen has not yet dismissed the theory that mass hysteria could be the source of the Havana syndrome. In response to the frustration, Blinken told Havana-struck employees earlier this month that "those suffering must be believed, and that the administration is doing all it can to investigate and provide care."
Another potential blow came on September 30, when BuzzFeed News reported on a now-declassified State Department study completed in 2018 that determined that the sounds involved in eight of the 21 initial incidents of Havana syndrome were "most likely" caused by insects.
"No plausible single source of energy (neither radio/microwaves nor sonic) can produce both the recorded audio/video signals and the reported medical effects," the report determined. "We believe the recorded sounds are mechanical or biological in origin, rather than electronic. The most likely source is the Indies short-tailed cricket." The study also said that "psychogenic effect may serve to explain important components of the reported injuries."
What is the new government task force focusing on?
After years of unexplained illnesses undermining American intelligence, the CIA announced last December that it would conduct a focused investigation on the phenomenon, led by senior officers within the agency and the Office of the Director of National Intelligence. When Biden's CIA director William Burns was confirmed this March, he vowed to redouble the effort. "I am absolutely determined — and I've spent a great deal of time and energy on this in the four months that I've been CIA director — to get to the bottom of the question of what and who caused this," Burns told NPR earlier this month. As part of that effort, he has tasked a veteran officer who helped lead the search for Osama bin Laden with helming the task force. The agent's identity remains undercover. Unlike the landmark UFO report submitted to the Senate in June — and its follow-up on recommendations for better data-collection practices due early this fall — there is no firm timeline for the intelligence probe into the Havana syndrome.
What's the latest on legislation?
The Senate took action in June, unanimously passing the bipartisan Helping American Victims Afflicted by Neurological Attacks (HAVANA) Act. While it may take some time to discover what causes Havana syndrome, the act provides additional financial and medical resources for American officials suffering with symptoms. On September 21, the House followed up, also passing the bill unanimously. "There's no higher priority than ensuring the safety of our people, and the individuals who've served our country now suffering from these troubling health incidents deserve answers and our support," House Intelligence Chair Adam Schiff, the leader of the House push, told Politico.