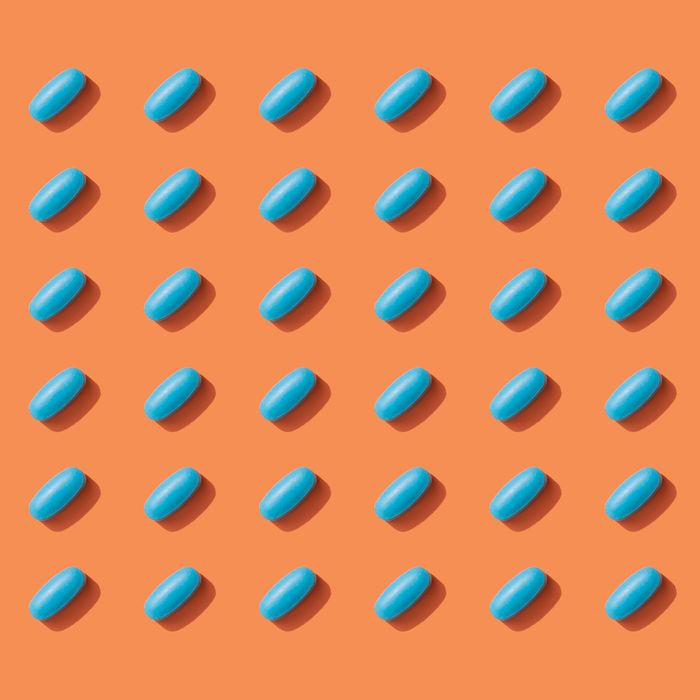 Vaccines against COVID-19 have been the key weapon for managing the coronavirus's spread and fending off its most dangerous strains, but pills to treat the virus are on the horizon. So far, pharmaceutical giants Pfizer and Merck have developed experimental antiviral pills — called Paxlovid and molnupiravir, respectively — that have shown promising efficacy in clinical trials of adults with COVID-19. Below is what we know about these new COVID-19 antiviral drugs and when they might be available.
FDA issues Emergency Authorization for the Pfizer COVID pill
Christmas came a little early for the symptomatic: On December 22, the Food and Drug Administration issued an emergency use authorization for the first antiviral COVID pill for use at home. The drug, made by Pfizer and known as Paxlovid, "should be initiated as soon as possible after diagnosis of Covid-19 and within five days of symptom onset," according to the FDA. It will be available for high-risk patients over the age of 12 who weigh at least 88 pounds and tested positive for COVID. Results from a company study showed that Paxlovid treatment cut the risk of hospitalization or death by 89 percent if administered within the first few days of symptoms. It is available by prescription only and is taken twice per day for five days. While the federal government has already purchased 10 million courses of the treatment, the rollout will not be immediate, with 180,000 courses available
by the end of December.
How do they work — and how are they different from currently available COVID treatments?
Both antiviral pills — which, unlike other therapeutic COVID treatments, could be available by prescription to take orally at home — bolster the world's therapeutic arsenal against the virus by reducing its ability to replicate. Both treatments are meant to be taken orally for five days as soon as the first symptoms of COVID-19 appear. Pfizer's drug, Paxlovid, also includes a low dose of ritonavir — a medicine which is also used to treat HIV — in order to prolong the drug's effectiveness in the body. Importantly, the antiviral pills aren't meant to replace highly protective vaccines, but could work in tandem with them to tame the pandemic.
The most significant difference between the COVID antiviral pills and the monoclonal antibody treatments for COVID that are already available is how much easier the pills would be to administer. Monoclonal antibody treatments are administered intravenously at a medical facility in a process that takes about an hour. The two oral-medicine treatments are also expected to be less expensive than monoclonal antibody treatments.
How effective are the antiviral pills?
Neither Merck nor Pfizer has released detailed data about their clinical trials for their respective antiviral treatments, but the top-line results the companies shared seem promising.
Molnupiravir (from Merck and Ridgeback Therapeutics)
Merck said that, according to trial data released last week, its antiviral pill — a type of drug called a polymerase inhibitor — was significantly less effective than previously thought, reducing hospitalizations and deaths in its clinical trial of high-risk individuals by around 30 percent within five days of developing their COVID-19 symptoms.
Paxlovid (from Pfizer)
Pfizer said its drug — which is a combination of two components, an experimental molecule called PF-07321332 and a drug called ritonavir — reduced the risk of hospitalization or death by 89 percent when given to patients within three days of developing their COVID-19 symptoms, and by 85 percent when given to patients within five days.
It is not yet clear whether or not the drugs affect transmission of the coronavirus.
When will the Merck pill be authorized and available?
An FDA advisory panel narrowly voted (13 to 10) to recommend the agency authorize Merck's antiviral drug, molnupiravir. (The emergency-use authorization would likely be limited to patients at high risk of developing severe disease, although the exact population would be defined by the agency.) It recently won authorization in the United Kingdom after health authorities said their review concluded the drug was "safe and effective for those at risk of developing severe COVID-19 disease." According to NPR, the federal government has already purchased 3.1 million courses of molnupiravir, which it will acquire between the date of FDA authorization and early next year.
"COVID-19 is still an emergency situation," said committee member Dr. David Hardy, who voted yes. "There is a need for something like this. This is the first opportunity that an oral outpatient medication for mildly symptomatic to moderately symptomatic persons would be available, although I do have questions about its overall longer-term efficacy."
Will the drugs also be effective against the Omicron variant?
Probably. Carlos del Rio, an executive associate dean and infectious disease specialist at the Emory School of Medicine, told Politico that the drugs "should work" against other variants because of how they stop the virus from replicating. However, more data needs to be collected.
The potential FDA authorization of these antiviral drugs counts as the Omicron variant drives up case counts and — potentially — demand for a simple treatment. "With omicron [variant] breathing down our necks, we need drugs, we need really effective antivirals, and we need more of them," said Carl Dieffenbach, director of the Division of AIDS at the National Institute of Allergy and Infectious Diseases, who is leading antiviral development.
Are the pills safe, and what are the side effects like?
Both companies said their antiviral drugs were well-tolerated by patients and claimed side effects would be minor, but neither has released detailed data to confirm that. Pfizer did not detail any side effects about its pill but said adverse events, including nausea and diarrhea, happened in about 20 percent of patients. Meanwhile, Merck said diarrhea, nausea, dizziness, and headache were listed among common side effects of the drug that "may affect up to one in ten people."
This post has been updated.