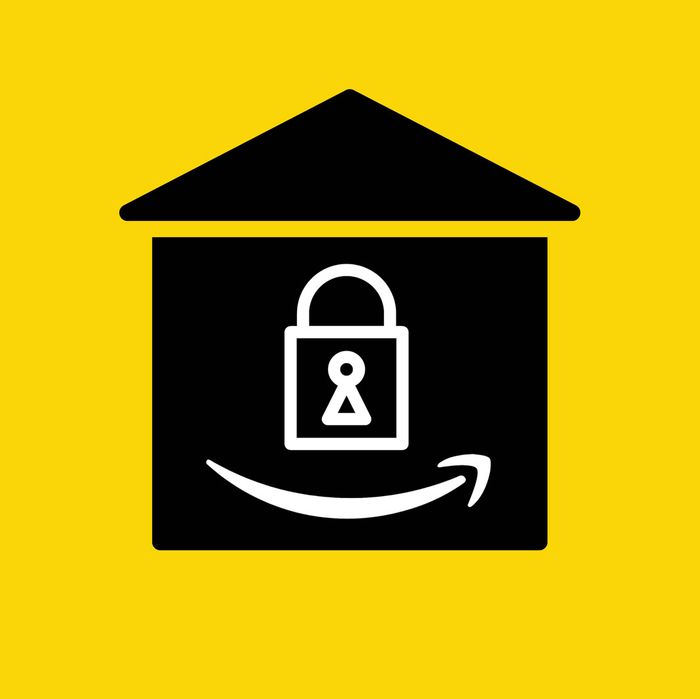 Illustration: Select All; Getty Images
If you enjoy futzing around with gadgets, setting up a security system using off-the-shelf smart-home tech can be a fun home project. If not, it's more than a small hassle.
Amazon is now offering five smart security packages that range in price from $240 to $840. Included in that price is all the equipment, two visits from a installation pro to look at your home, and the installation itself. The cheapest option, "Outdoor Base" at $240, includes an Echo Dot, smart outdoor and indoor lighting, and a waterproof speaker, and allows you to have lights and the speaker simulate someone being home even while you're away — including having Alexa "play music or dog barking sounds." The most expensive, the "Smartest" package, comes with an Echo Dot, a smart alarm siren, motion sensors, a camera, smart lighting, and a video doorbell.
The program, currently available in 11 states (New York isn't yet one of them), is part of Amazon's move to help its customers integrate more and more home automation — all of it running using Alexa, naturally. It puts Amazon up against Best Buy's Geek Squad, giving customers with the money but not the technical inclination a way to get the gadgets they want into their home.
But Amazon's move should give pause to the major player in smart-home security installation, Vivint. Vivint has been around for years, selling smart-home security packages and white-glove installation services that start at $549, and come with more bells and whistles than Amazon's packages. But Vivint also charges a monthly fee, either $40 for a basic package or $50 for expanded storage features, which means that Vivint customers will end up spending at least an additional $480 per year. Last year, rumors began to circulate that Vivint might IPO at $3 billion. The news that Amazon is starting to step aggressively into its territory — and do it without monthly fees — might dampen the chances for Vivint to go public.
What Amazon, Vivint, and others are keying into is that smart-home tech remains intimidating for the non-tech enthusiast. There's money to be made in the middle ground between paying thousands for a professional to install smart-home tech and flipping the switches on your circuit breaker, pulling off some electrical plates, and installing everything yourself.