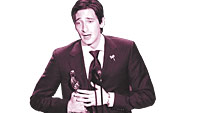 Too Early
Adrien Brody
Best Actor, 2003
Post-Pianist, the youngest-ever Best Actor's ego soars and his career stumbles.
Anna Paquin
Best Supporting Actress, 1994
Best performance since The Piano? As a mutant.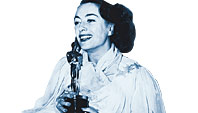 Bingo!
Jack Nicholson
Best Supporting Actor, 1970
A smart nod for the then B-actor's breakout in Easy Rider.
Joan Crawford
Best Actress, 1946
Wins late— at age 40—but for her best film, Mildred Pierce.
Too Late
Fred Astaire
Nominated, 1976
His first nomination, for best supporting actor, at age 76. The movie? The Towering Inferno.
Paul Newman
Best Actor, 1987
Finally awarded for The Color of Money, after seven noms.
Al Pacino
Best Actor, 1993
Wins for Scent of a Woman—eighteen years after Dog Day Afternoon.