DEATH OF A GUNFIGHTER (1969)
When neither Robert Totten—nor new director Don Siegel—wanted his name on this Richard Widmark Western, the Directors Guild of America devised the infamous "Alan Smithee" pseudonym.
Wrong Call: The film ain't half bad.
CALIGULA (1979)
Screenwriter Gore Vidal and director Tinto Brass demanded to have their names at least partially removed from Bob Guccione's epic.
Right Call: Caligula would've blushed.
DUNE (1984)
The megabudget flop that almost destroyed David Lynch's career: When it was expanded for TV release in 1988, he pulled an Alan Smithee.
Right Call: Lynch had no franchise gene.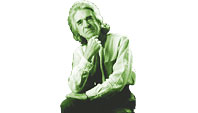 AN ALAN SMITHEE FILM: BURN HOLLYWOOD BURN (1998)
Arthur Hiller took a Smithee credit after Joe Eszterhas recut this satire—about a director named Alan Smithee.
Wrong Call: Hiller sweating his "vision"?
AMERICAN HISTORY X (1998)
After clashing with Edward Norton when his own cut was rejected, director Tony Kaye took out ads attacking the film. But the DGA wouldn't let him be credited as "Humpty Dumpty."
Wrong Call: Kaye now feels like he overreacted … a bit.