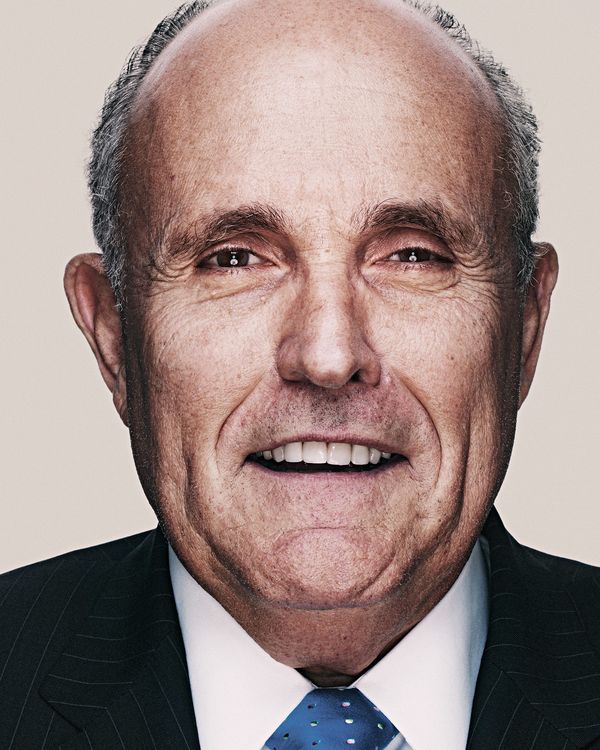 Former Mayor Rudy Giuliani at his office, August 24, 2011.
Photo: Christian Weber
The "America's Mayor" thing made a certain sense at the time, especially because Rudy Giuliani provided the emotional leadership the country required while America's president went missing in the chaotic hours after the attacks. And never mind that the nickname inevitably went to his head. What truly mattered, then and now, is that Giuliani was this city's mayor, distilled, in all his contradictory glory, when we needed him the most: among the people in the streets fleeing the Towers' collapse because his multimillion-dollar emergency bunker had gone down too; issuing clear-eyed calls to ­remain calm as he learned that many of his close friends had been killed; taking a brief break to hug the gay roommate who'd given him a place to sleep when his marriage fractured; condemning the barbarity of our attackers while emphasizing tolerance for Muslim New Yorkers; leading around-the-clock meetings with cops, firefighters, and federal officials to improvise an unprecedented rescue-and-recovery effort; but most of all, for speaking these words a mere five hours after the attacks: "The number of casualties will be more than any of us can bear, ­ultimately." Probably the city would have borne up without him. But Giuliani, showing what a leader is supposed to do in a crisis, did more than any single person to keep us together.