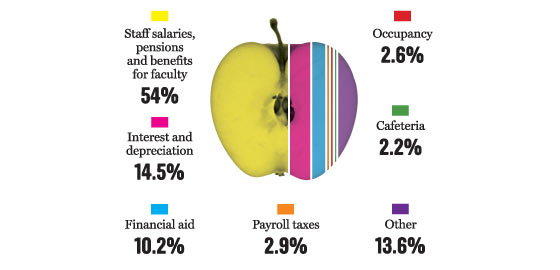 How It Works: Horace Mann, one of New York's top private schools, educates 1,605 K–12 students, a fifth of whom receive some financial aid.
Annual Revenue: $62.26 million ($6.376 million is profit, which the school invests at its discretion).
Sources of Income: Tuitions are 72 percent of the school's money; donations and interest, the rest.