1. New Spanish Tastes
When the late resto-presario Joe Baum opened La Fonda del Sol in 1960, New York's first fine-dining Latin American restaurant made a culinary and aesthetic splash with a Swiss chef and an entire adobe hut serving as the bar. Next week, the Patina Restaurant Group revives the brand in the MetLife Building, with a (hutless) design by Adam Tihany and a modern Spanish menu by Josh DeChellis, late of BarFry, Jovia, and Sumile. Opens January 19; 200 Park Ave., at 43rd St.; 212-867-6767.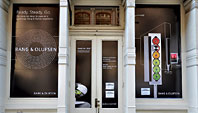 2. Blow Your Speaker Budget
To coincide with Bang & Olufsen's new showroom in Soho, the high-end audio-video retailer will also be launching the BeoSound 5, a new digital audio player that uses mots (more of the same) technology to suggest music you'll like, based on what you play the most. Opens January 29; 63 Greene St., nr. Broome St.; no phone yet.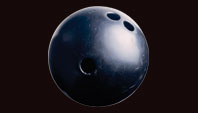 3. Eat, Drink, Roll
To a neighborhood already jammed with hybrid entertainment ventures—think McCarren Park Pool's music and dodgeball and Slip 'n Slide or Barcade's drinking and video games—add the bowling-dining-music combo Brooklyn Bowl. It's set to open in early March in a renovated Williamsburg iron foundry that'll become the city's first LEED-certified green bowl-o-drome. Sixteen lanes will be joined by a restaurant and cocktail bar, bowlers' lounge, and music stage. Traditional rock shows are on the docket, along with monthly open-jam sessions. The food is a draw in itself: It's Blue Ribbon Brasserie, which plans dressed-up bowling fare and French-bread pizzas. 61 Wythe Ave., nr. N. 11th St., Williamsburg; 718-963-3369.
4. Welcome Back, Water
Just as the state's Parks Department shut down East River State Park for the winter, the city's Parks Department came to Williamsburg's rescue. The newly unveiled 400-foot Northside Pier is lined with benches and tables for lounging and capped by a swooping, eight-ton shade sculpture, designed by W'burg resident Mark Gibian. The approach to the pier is still under construction (you have to walk through a boarded-up tunnel to get there), but the Manhattan skyline views on the other side are eye-popping. N. 5th St. nr. Kent Ave.
5. West Coast Meets West Side
Though it's opening in one of the most densely retailed neighborhoods in New York, Vince will endeavor to keep its easy-breezy California aesthetic alive in the meatpacking district. The label's airy flagship store will house its entire collection of men's and women's basic leggings, razor-thin tees, and tanks, as well as more-fashiony options like cropped leather jackets ($750), floor-grazing paisley dresses ($375), and denim jumpsuits ($325). Opens January 30; 833 Washington St., at Little W. 12th St.; no phone yet.
6. Build It Green
The Green Depot opens next month in a 3,500-square-foot soon-to-be LEED-certified building on the Bowery. What's for sale? Nontoxic Titebond caulk, locally made, VOC-free paint, even baby cribs and changing tables made from hardwood certified by the Forest Stewardship Council. The Bowery store is the first consumer-friendly location for the Brooklyn-based company; previous outlets have catered more to renovators and contractors than to browsers and DIYers. There will be a cleaning-product station with private-label cleaners sold by the ounce, a lighting booth for comparing and contrasting bulbs pre-purchase, and a help desk manned by a design professional to translate any building specs into green alternatives. Opens February 12; 222 Bowery, nr. Spring St.; 800-238-5008.
7. Cool and Sustainable
Made from recycled rubber and plastic, the culty Italian Tie-Ups belts arriving at Rothman's now can be easily trimmed at home to ensure the proper fit. The buckles are interchangeable, so you can mix-and-match twelve punchy colors. $79 at Rothman's, 200 Park Ave. S., at 17th St.; 212-777-7400.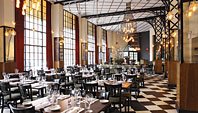 8. Mediterranean Downtown
Trigo references its Tribeca neighborhood's industrial-warehouse past with a lofty stone-and-steel design that evokes a grand old food hall. The Mediterranean menu follows suit with categories for meat, cheese, fish, and vegetables. And as far as starch goes, weak-willed carbophobes stand little chance of resisting flatbreads baked front and center in the dining room's wood-fired oven. Opens January 16; 268 W. Broadway, at Sixth Ave.; 212-925-1600.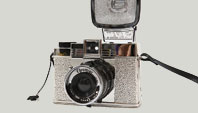 9. Don't Think, Just Shoot
Ever-popular with teens and old-school flashbulb devotees, Lomography cameras have something of a toy reputation in the mainstream. The new Lomography Gallery Store should set that straight. In addition to selling beloved Lomo models like the Diana F+ (which produces slightly blurry pictures akin to seventies snapshots), the 1,000-square-foot space will also serve as a gallery, workshop, and event space for Lomographic loyalists, like its other shops in Paris, Toyko, and Hong Kong. Opens January 27; 41 W. 8th St., nr. Sixth Ave.; 212-529-4353.
10. The Bronx Gets Its Town Square Back
Since 2006, the Department of Transportation has been remaking a section of the century-old Grand Concourse, which bisects the approach to the old and new Yankee Stadiums. Last month, the Plaza section opened for public use, repaved, with new trees, planters, and street lamps. Where there once was an ugly lineup of parked cars in Lou Gehrig Plaza, there is now a promenade bordered by bike lanes and planted medians. Intersection of the Grand Concourse and E. 161st St., the Bronx.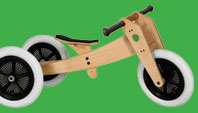 11. Because They Grow So Fast
The pedal-free Wishbone Starter Bike is essentially three different rollers in one. It begins as a trike for little ones just learning to balance, then transforms into a two-wheeler for toddlers. Finally, the center frame can be raised high enough for a 5-year-old to ride. Skip Hop, the innovative design company behind all those stroller-friendly diaper bags, just brought the bike to the U.S. this month. $250 at Giggle, 1033 Lexington Ave., nr. 74th St.; 212-249-4249.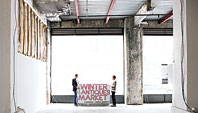 12. The Flea Hibernates
The popular Brooklyn Flea opens its Winter Antiques Pop-up Market in Dumbo for the next eleven weeks through March 29. It's inside a well-heated 4,500-square-foot storefront, because rummaging through old photos and phonographs outside is not so much fun in February. Regular vendors, including Jellyroll Vintage and newcomers like Vintage Vogue, will be there most, if not all, weekends. Sat. and Sun., 11 a.m. to 6 p.m.; 76 Front St., nr. Washington St., Dumbo.