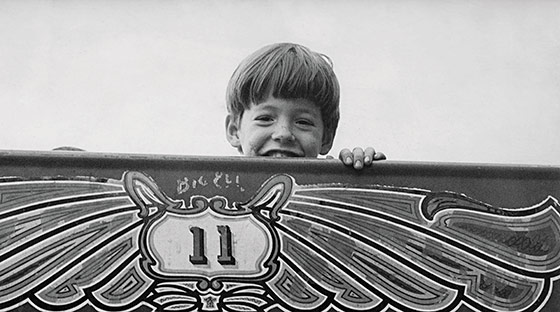 I remember playing in Washington Square Park, all day basically. It was not as finished-looking as it is now—you could play pickup games of softball or catch on the fields. Now I think you're not even supposed to walk on them. We would play Frisbee around the fountain. We played handball against the arch. We played handball against the other buildings, and we played sometimes on the courts that are on Sixth Avenue between 3rd and 4th. We also just walked around and ate slices of pizza—a lot of pizza. And large drinks—though not as large as what they're up against now. We'd get an Orange Julius and a slice of pizza on 8th Street. And we ate lots and lots of Blimpies. I guess it's a miracle we're all alive.
As long as I was with friends, we were pretty much left to it. We'd go to Central Park. We'd go ice skating at Wollman Rink or Lasker Rink uptown. We would go to Times Square to play pinball. I should also mention that I was constantly robbed. I don't know if that still happens. But in those days, every now and then, somebody would come up to you and say, "I have a knife in my pocket. Give me whatever—" and you'd give them your change. That happened a lot to us children. I never would fight. I would always just give—or try to run. Everybody was afraid somebody had a knife, I remember. Whether it was true or not: "Don't get into a fight, because somebody might stab you."
I once went skateboarding in Central Park with my friend. We had figured out how to use two skateboards and we were connected to each other, somehow, and we went flying down a very scary hill. We were so happy when we got to the bottom, where an enormous gang of kids came out. Like, twenty. This is not a good story; I regret starting it. They punched us in the head and took our skateboards.