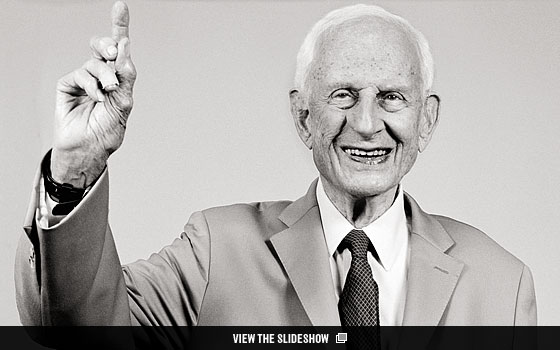 All Photographs by Jake Chessum. Grooming by Stephanie Flor/Artists by Timothy Priano (Avakian, Carter, Gruber, Herrera, Morgenthau). Grooming by Michelle Coursey/Artists by Timothy Priano (Carey, Kaplan, Murray, Rooney)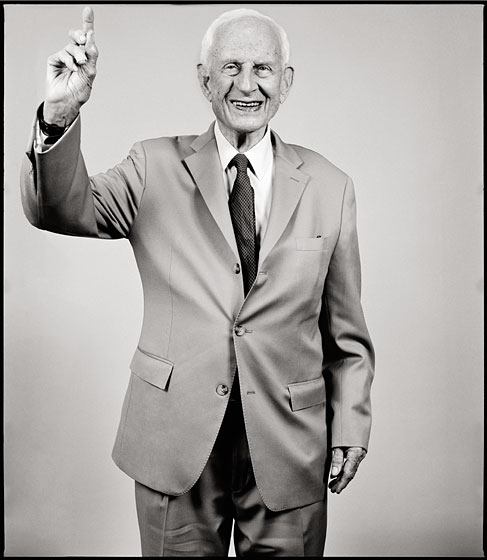 Robert Morgenthau
91, Former Manhattan District Attorney
After almost a decade as a U.S. Attorney, and 35 years as the Manhattan D.A., Morgenthau retired last year at the age of 90. Within weeks he had taken a job at Wachtell, Lipton, Rosen & Katz.

All Photographs by Jake Chessum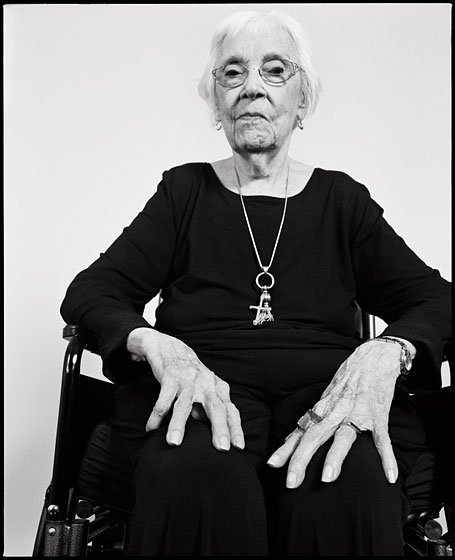 Ruth Gruber
98, Journalist
Once the world's youngest Ph.D., Gruber was also the first journalist to enter the Soviet Arctic and an American envoy who escorted Holocaust refugees into the U.S. on a secret mission during World War II. A documentary about her life, Ahead of Time, was released this month.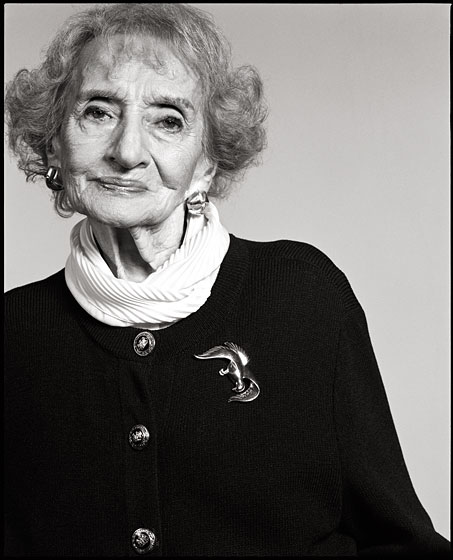 Elliott Carter
101, Composer
Carter, a two-time Pulitzer Prize"winner, is the first actively composing centenarian in the history of Western music. Since turning 90, he's published 56 pieces, including fourteen in his 100s. He is about to begin work on a piano concerto commissioned by Daniel Barenboim.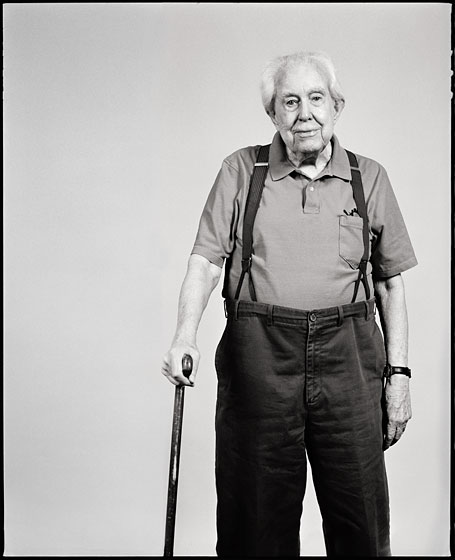 George Avakian
91, Record Producer
Avakian recorded the first jazz album (up to that point, there were only singles) and went on to produce classic LPs such as Louis Armstrong Plays W.C. Handy, Ellington at Newport, and the Miles Davis"Gil Evans collaboration Miles Ahead.

Andy Rooney
91, Television Writer
Rooney joined CBS in 1949 and has hosted his 60 Minutes segment, "A Few Minutes With Andy Rooney," since 1978. He works at his CBS studio five days a week and continues to write a syndicated newspaper column.
Albert Murray
94, Writer
The author of the essay collection The Omni-Americans and the seminal jazz history Stomping the Blues, Murray has remained at the center of the city's intellectual life for decades. His most recent novel, The Magic Keys, was published when he was 89.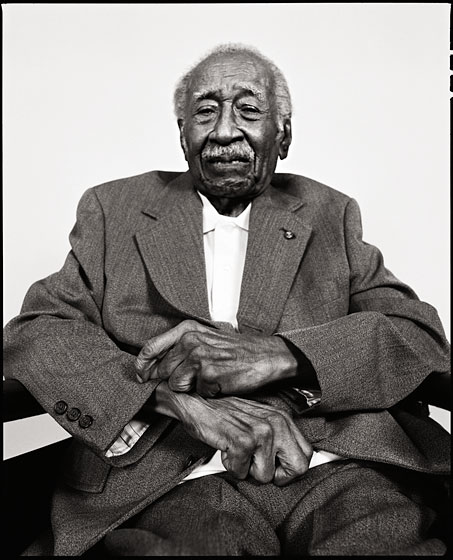 Zelda Kaplan
94, Socialite
A former country-club golf champion from New Jersey, Kaplan became a philanthropist and night owl late in life. She still sits front row at Fashion Week and attends after-parties at venues like Polar lounge. She celebrated her 94th birthday at the private club Entre Nous.
Hugh Carey
91, Former Governor of New York
A seven-term Brooklyn congressman and the state's two-term governor, Carey took a lead role in rescuing the city from near bankruptcy in 1975. He continues to practice law at Harris Beach.