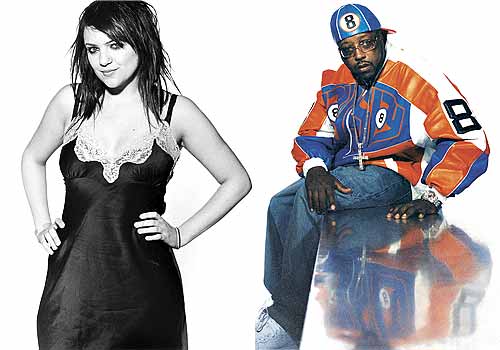 D.J. Kay Slay
Hip-hop jack-of-all-trades
Funkmaster Flex rules the airwaves on Hot 97, and Mark Ronson is the link to the Bungalow 8 set, but Kay Slay is the gatekeeper through whom all aspiring rappers must pass. His show "Streetsweeper Radio" (now on Sirius) has long been the go-to spot for Nas and 50 Cent to air their grievances and for unknown performers to show off. His latest find: Papoose, who became the rapper to watch after Kay Slay featured his track "Alphabetical Slaughter" on a mix.
Sarah Lewitinn, a.k.a. Ultragrrrl
Blogger
Like it or not, she has more power than any print music critic. Lewitinn, who recently made waves by calling My Chemical Romance "this generation's Nirvana," attracts thousands of MySpace-savvy readers to her Ultragrrrl blog each day. On the strength of that audience, she landed a book deal (The Pocket DJ) and her own indie-ish label (Stolen Transmission), courtesy of Island Records. Her reach goes well beyond New York: A recent party she hosted in Austin had wannabes waiting on block-long lines and scaling fences.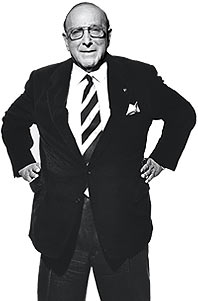 Clive Davis
Chairman and CEO, BMG U.S. Label Group
In an age when traditional A&R has been all but superseded by the Internet, Davis continues to pull off an improbable one-two punch as nurturer of talent old and new. On the one hand, he plucks teenage R&B crooner Mario from American Idol; on the other, he helps Barry Manilow to his first No. 1 album in almost 30 years. Next: a plump-up for Pearl Jam, which Davis coaxed over to J Records after twelve long years at Epic.
James Murphy
Musician, producer, co-founder of DFA Records
Nobody did more to engineer the dance-punk sound that has swept New York in recent years. Murphy, who just landed British indie-dance sensation Hot Chip, is a triple threat: There's his Grammy-nominated band, LCD Soundsystem; his remix work for everyone from the Rapture to Gorillaz; and his label, DFA Records, which we'll look back on as a time capsule of New York music in the '00s.
Edgar Bronfman Jr.
Chairman and CEO, Warner Music Group
After selling his family's Seagram business for a stake in the massive synergy failure that was Vivendi Universal, then buying out Warner Music while other labels were merging, Bronfman seemed an unlikely music-industry prophet. But while most record companies still adopt the Chicken Little approach to downloading, he's embracing the digital age, in the form of pre-album releases (such as ringtones) and digital bonuses (videos and remixes). With Madonna's latest album, Confessions on a Dance Floor, as a successful test case, he's inventing a new sales model, if not (yet) increasing revenue—and now EMI wants in.
John Moore
Booker, Bowery Ballroom
Local buzz-band We Are Scientists were recently asked for the "personal highlight" of their career. The answer? Selling out that "cornerstone of the New York scene"—the Bowery Ballroom. It's owned by Michael Swier and Michael Winsch, but the impeccable taste of booker Moore makes the venue the final stamp of approval on any indie-rock passport.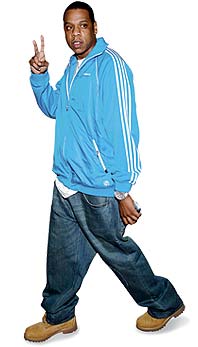 Jay-Z
President and CEO, Def Jam Recordings
Since the birth of hip-hop, rappers have aspired to be moguls, all-powerful and God-like. In this, Jay-Z has surpassed even Diddy. As president of Def Jam, he's minting new stars like Young Jeezy and Rihanna. As a minority Nets investor, he inspires dreams of LeBron James coming to Brooklyn (the pair are close). The first release of his S. Carter Collection sneakers flew off shelves in hours, making them the fastest-selling in Reebok's history. His 40/40 mega–sports club in Chelsea continues to attract hip-hop's heavy hitters and their followers. And as peacemaker, Jay-Z remains above the fray—instead of firing back at attacking rappers, he signs them to his label.
Mariah Carey
Vocalist
Whitney Houston may have introduced melisma (the vocally acrobatic style of lending a word an extra syllable or twenty) to the charts, but it was Mariah—with her jaw-dropping range—who made it into America's default sound. Every time you turn on American Idol, you are watching her children. Next: The Influentials in Theater