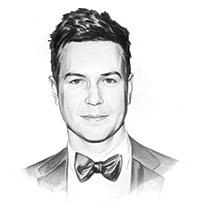 Taran Killam
Adam Scott has an amazing head of hair, humility, sense of humor, charm—do I go on?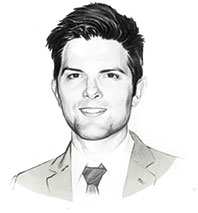 Adam Scott
You know, I'm watching a lot of Friday Night Lights right now, and so I'm a big fan of Connie Britton and Kyle Chandler. I watch that show, and I want to be that dad, be that coach. It's like watching Indiana Jones.









Connie Britton
Robert Redford is a beautiful human being, and he's made a wonderful life for himself as an actor and an activist. I'm in awe of him.










Robert Redford
One is a woman. One's a man. The woman is an actress that I used in a film, The Company You Keep; her name is Brit Marling, and I see her moving forward. I have a lot of faith in her. She has a deep-seated truth in her that comes through whatever she does. The other is a man in his 80s, James Salter. He's someone I think is one of the most impressive and underappreciated authors there are. He's written a book called All That Is, and it's wonderful—because he understands sadness like nobody I've known. It was so good, I read it again.




Brit Marling on Louis C.K.
Louis C.K. makes you laugh, and hard, and then as you're drying your laugh-tears you realize he's smuggled in some profound idea that is unpacking in you. I now only check my smartphone three times a day because Louis C.K. was like, Put your phone down and get back to being human and feeling things while listening to Springsteen.







James Salter on Anna Netrebko
Her looks, her accent, her smile. Netrebko. Just to see her name on the billboard is a thrill. She speaks American. "Pow!" she says. An interviewer admires the beautiful necklace she's wearing. How much did it cost, he says, a million dollars? She smiles, a bit embarrassed, a bit proud. "Way more," she says.