1959
In the fifties, the park was threatened by plans for a four-lane roadway connecting Fifth Avenue to West Broadway. In 1959, local activists led by Eleanor Roosevelt got all car traffic banned.
Spring 2004
The Memorial Arch gets a power-wash and a face-lift, making the rest of the park, last renovated in 1971, look all the dingier. By the end of the year, the Parks Department unveils a $16 million overhaul designed by landscape architect George Vellonakis.
January 2005
The Tisch Foundation signs on to donate $2.5 million to move the park's fountain to be centered on the arch. It will be called "Tisch Fountain." Neighborhood activists aren't informed of the deal.
February–November 2005
The Vellonakis plan faces a neighborhood insurrection over removing the rat-infested asphalt "play mounds," displacing resident birds and squirrels, and surrounding the park with a low fence.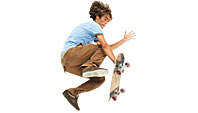 October 2005–January 2006
Redesign opponents fund and staff a formal study of park use. Their findings: People "like the park the way it is." Nonetheless, the Parks plan receives final approval from the Art Commission in January.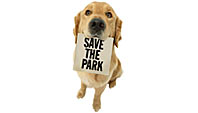 May
With construction imminent, there are three suits filed to stop it, saying the plan wasn't fully disclosed. One attorney says approval was won through "arbitrary and capricious withholding of information."
July 25
Justice Emily Jane Goodman halts the redesign, finding that the community wasn't properly informed or consulted. One sticking point: shrinking the plaza by at least 23 percent. The city appeals.
October 31
Oral arguments are finally heard. No decision is made, but the toughest questions go against Parks, for "fail[ing] to accurately disclose the extent of the reduction." A decision could take weeks or even months.
Have good intel? Send tips to intel@nymag.com.