By the end of the week , hundreds of private jets will head to Miami (150 from NetJets alone) as the world's wealthiest people, and the art dealers who serve them, descend for Art Basel Miami Beach and its—as of this year—thirteen satellite art fairs. The Whitney, the Guggenheim, and the New Museum send contingents; over 100 city galleries take booths. In the past, it's a place to see Karl Lagerfeld storming out of the club B.E.D. (were his leather pants too tight to lounge?), burlesque star Julie Atlas Muz stripping in a rolling giant latex bubble, Eric Ripert serving picnic lunches on the beach, and Fischerspooner and Scissor Sisters playing for free. This year, the musical guest is psychedelic folkie Devendra Banhart; Dennis Hopper is hosting a party; rough-trade photographer Slava Mogutin is too. Tens of millions of dollars, if not more, will change hands over art, and the fair will set tastes and trends in the ferociously fickle art market for months to come. Perhaps mindful of the skyrocketing prices, powerhouse gallerist Jeffrey Deitch is setting up a 99-cent art store in Miami's Design District. Prices start under a dollar—and go to $999,999. People to watch:
Yoko Ono
Will present Onochord, a video and performance-art piece at Sagamore Hotel. For it, 10,000 tiny flashlights will be distributed, and crowds will be asked to signal, in Morse code, "I love you."
Aby Rosen
Art-loving owner of the Seagram Building and Lever House (with its huge Damien Hirst sculpture of a pregnant woman) and landlord of Sotheby's. He travels with a posse (Peter Brant, Alberto Mugrabi).
Jennifer Rubell
"South Beach's Princess Diana"; she and her brother Jason hold parties or breakfasts throughout the fair. This year, she says, "I'm throwing a barbecue for 1,000, so all I've been thinking about is burgers and hot dogs."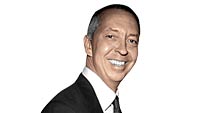 Benedikt Taschen
The German art-book publisher, friend and patron to artists from Jeff Koons to David LaChapelle, hosts some of Art Basel's best fêtes. In '03, Etta James sang; in '05, a naked transvestite read in a clear box above the pool.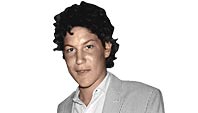 Vito Schnabel
He may have started out by coasting on his famous name (Julian's his dad) but this art dealer and celebrity magnet (Mary-Kate Olsen!) now gets in—everywhere!—on his own slouchy charm.
Simon de Pury
His Phillips de Pury & Co. auction house specializing in contemporary art selects a handful of artists a year for the superstar treatment; unsurprisingly, he's got social carte blanche.
Tamara Mellon
Jimmy Choo founder's Whitney benefit (guests: Graydon Carter, Larry Gagosian) is one of the top tickets. "I bought a Warhol Grace Kelly recently," says the beginning collector, who's "learning," at the fair.
Daniel Loeb
Other big collectors often send their personal art shoppers (Steve Cohen uses art adviser Sandy Heller; Kenneth Griffin turns to Chicago dealer Paul Gray), but hedge-funder Loeb has a home in South Beach.
Have good intel? Send tips to intel@nymag.com.