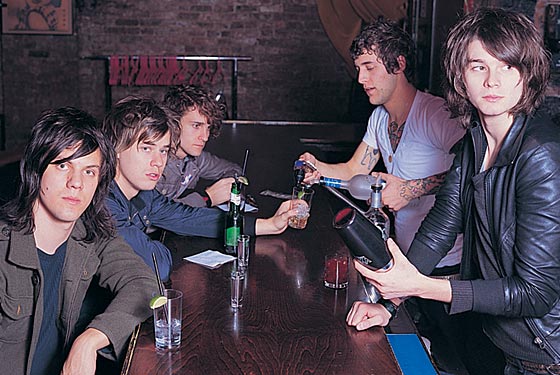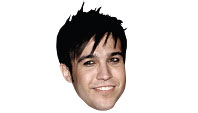 Last week, emo stars The Academy Is … were in town to check out their clique's new clubhouse, Angels & Kings (or AK-47) on 11th Street near Avenue A. The appeal? "Free drinks! And they'll let us in," says drummer Andy "the Butcher" Mrotek. Apparently, Mrotek isn't alone with this problem. Despite his public makeout sessions with Ashlee Simpson, Fall Out Boy's Pete Wentz complains that when he goes out, bouncers don't recognize him. And even if they do, his whole entourage usually can't go in with him. "And I'm not the kind of person that's like, 'All right, I'll meet up with you guys later,' " he says. "It's like, what's the fun in going out to a place if you're just sitting around in a VIP lounge with a bunch of other people on their BlackBerrys?" So he, along with Yellow Fever clothing designer Jamison Ernest and his band's managers, Bob McLynn and Jonathan Daniel of Crush Management, are opening AK-47. "This is a bar for all the rejects," promises Wentz. His bandmates, along with their friends (and fellow Crush clients) from The Academy Is …, Gym Class Heroes, and Cobra Starship, plan to hang there when they're in town (the band Panic! At The Disco wanted to be investors, but they're not yet 21). Wentz, who's 27, says the bar, expected to open around April 30, will be decorated with mug shots of Sid Vicious and Johnny Cash. The bands will pick the jukebox music, and drink specials may be tied to their song names. And finally, Wentz will have his revenge on the bouncers: He can reject anybody who's not his kind of reject. "Whoever comes, comes," he says. "But basically, we can only hold 200 people, so when we hit capacity, we hit capacity. Though my friends will always get in. Maybe we could just toss the boring people out. If you're not dancing, there's somebody else who will." As for the fans, they'll probably need good fake I.D.'s.
For more of the Pete Wentz interview, read Vulture.
Have good intel? Send tips to intel@nymag.com.