This summer, Hillary for President has five events planned for the weekend of August 3, all with Bill in attendance, and some of her supporters predict she could raise up to $1 million (just what she needs to beat back Barack). While it's unclear where she and Bill will crash (Steven Spielberg's place in East Hampton has typically been the retreat of choice, although he's also donated to Obama and John Edwards), the Hillraisers are hoping to secure donors that haven't already maxed out their donations to her. The schedule:
AUGUST 3Event: Cocktails
Host/s: Irene and Bernard Schwartz
Backstory: He gave more than $1 million to Dems in 1996, Bill's reelection year. Later, the Feds probed his defense company, Loral, suspecting it may have illegally helped China develop its ballistic-missile program. Loral paid $14 million in fines, admitting no wrongdoing.
Ticket Price: $1,000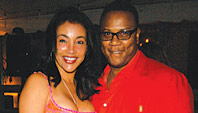 Event: Cocktails, barbecue
Host/s: Jaci and Morris L. Reid
Backstory: A self-made millionaire, he used to work at the Clinton-friendly consultancy shop Dewey Square and now runs his own firm, Westin Rinehart. He wanted to be the first to hold a Hamptons fund-raiser for Obama, but so far Obama has no Hamptons plans. She's a dancer turned political operative.
Ticket Price: $250 general reception; $1,000 VIP reception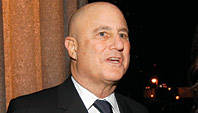 AUGUST 4Event: Cocktails, dinner
Host/s: Ronald Perelman
Backstory: He's not stingy with politicians, but he has an interesting connection to the Clintons: His company Revlon once employed Monica Lewinsky at the suggestion of one of Clinton's closest pals, Vernon Jordan, who was a director at Revlon.
Ticket Price: $4,600
AUGUST 5Event: Pancake breakfast
Host/s: Susan and Alan Patricof
Backstory: "I remember the first time Alan and I went jogging in Central Park," Clinton once said of this venture capitalist. "I was dropping like a rock in the polls and … he led a fund-raiser for me here in New York. I expected to walk into an empty room, but when 700 people were there, I said, 'Well, I'm not dead yet.' "
Ticket Price: $1,000 family ticket; $10,000 includes pic with Clintons
Event: Afternoon among the vines
Host/s: Robert Entenmann and family
Backstory: The Entenmanns (their money comes from the packaged baked goods) are traditionally a Republican clan, but this year they are supporting Hillary because "she got us federal money for farmland preservation," said Robert. They own a vineyard on the North Fork.
Ticket Price: $250 and up
Have good intel? Send tips to intel@nymag.com.