As the U.S. is poised on the edge of a recession, many New Yorkers are counting on loaded foreigners to prop us up. In this optimistic scenario, the Big Apple is so irresistible to these overseas capitalists that their rubles and euros and yuan will keep our city afloat while the rest of the country flails around us. But will they come to the rescue, even assuming they can tolerate Homeland Security hassles?
FANTASY
For Europeans and Asians, it's like the U.S. is having a one-third-off sale—that's how far the dollar has fallen since 2000.
REALITY
That's fine for Coach purses, but investors have to convert their earnings back to their own currency eventually. And if the dollar keeps falling, they can still lose money on that Midtown apartment.
FANTASY
And those wealthy foreigners will still have plenty of money to spend here, even if we hit a slump, because they all trade with each other now, not just with us.
REALITY
Stock exchanges around the world slumped last week as investors fled in fear of a U.S. recession. Sure, the MSCI Emerging Markets Index rose 63 percent in the year ending in October, compared with the S&P 500's measly 12 percent. But since those October highs, the S&P dropped 8.5 percent (through January 24) and the emerging stocks fell too, by 19 percent.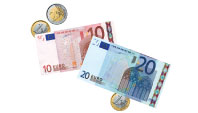 FANTASY
Wealthy foreigners like to set up a home in an offshore city to save on taxes.
REALITY
That works when they move to London, because resident foreigners there don't get taxed on what they earn outside the country. There's no such loophole here.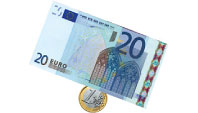 FANTASY
This is the only American city foreigners really like.
REALITY
Foreign Direct Investment magazine last year named Chicago the U.S. city with the most economic potential.
FANTASY
But we're financial capital of the world!
REALITY
The Global Financial Centres Index just ranked London first. We're No. 2! We're No. 2!
Have good intel? Send tips to intel@nymag.com.