Now that he's hosted a career-capping papal visit, Cardinal Edward Egan is rumored to be ready to retire. After Egan's 75th birthday last year, the Vatican started the secretive process of assembling the list of three names for the Pope to consider as New York's new archbishop. "He has to be a spokesman, teacher, CEO, shepherd to his people, international celebrity, Vatican regular, and unofficial leader of the American Church," says Rocco Palmo, editor of the Catholic-insider blog Whisperings in the Loggia. Palmo helped us handicap the likely contenders.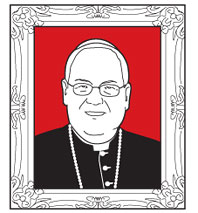 TIMOTHY DOLAN
Age: 58
Current diocese: MilwaukeeCharismatic, Irish, and extremely bright, Dolan is known for his sense of humor. When he arrived in Milwaukee from St. Louis, he wore a Cheesehead hat during Mass and lamented, "Lord, I have to give up Bud for Miller; Lord, I'm a Rams fan." Good bet if the Vatican wants a successor who will get along with his priests (unlike Egan) and is good with the media.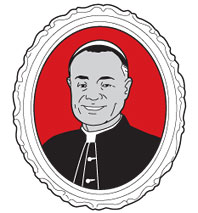 WILTON GREGORY
Age: 60
Current diocese: AtlantaGregory is the highest-ranking African-American prelate—and likely to become the Church's first black cardinal. He's known as a centrist progressive, like many of Benedict's appointees. His style is informal; he often appears in public without his collar. He also took a lead role in the Church's response to sex-abuse scandals as early as 1993.
HENRY MANSELL
Age: 70
Current diocese: Hartford, Conn. Mansell is a native New Yorker whose 1995 appointment in Buffalo was seen as a stepping-stone to St. Pat's. "He'd calm the nerves of the local clergy because he wouldn't need any adjustment," Palmo says. Still, his age could be an obstacle; the last two archbishops of New York entered in their sixties, and Palmo thinks the next could have a twenty-year run.
ARTHUR SERRATELLI
Age: 64
Current diocese: Paterson, N.J. He's famously approachable. "Secular reporters almost drool when his name is mentioned," Palmo says. "He feels like one of those Italian guys who just came off the boccie court." Serratelli also bucked the national trend by increasing the number of seminarians in his diocese from six to 40 in three years.
JOHN MYERS
Age: 66
Current diocese: Newark, N.J. A well-liked, creative pastor with a dry sense of humor, Myers recently wrote a science-fiction book with his best friend from high school. Plus he's used to running a big archdiocese—Newark's is one of the ten largest in the country. But he could end up in Detroit or Washington instead.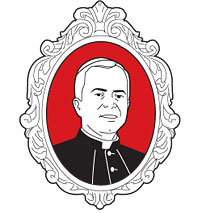 ROBERTO GONZÁLEZ NIEVES
Age: 57
Current diocese: San Juan, P.R. Originally from central Jersey, González is the wildcard. "If Benedict wants to show that the Hispanic community has arrived in the Northeast and wants to show deference, he'd name González," Palmo says—he'd end the long run of Irish bishops in New York (since 1850). "But he's more likely to remain in Puerto Rico and be made a cardinal."
Have good intel? Send tips to intel@nymag.com.