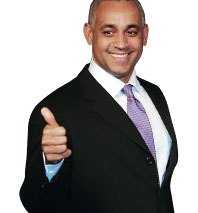 On a West Coast road trip last week, in the middle of the night, Mets general manager Omar Minaya finally fired manager Willie Randolph. Randolph had been under the gun since the Mets' historic late-season collapse last year, but Minaya, the smiling public face of the organization, also bears some blame for the state of baseball in Flushing. A time line of the G.M.'s noteworthy moves.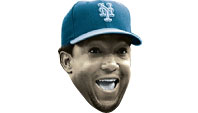 DECEMBER 15, 2004
Signed Pedro Martinez to a four-year, $53 million deal.
How it turned out: A PR bonanza—Martinez, hugely popular, was fresh off a World Series win. Since then, the regularly injured pitcher has been paid an average of $2.6 million for each of his ten starts over the past two years.
JANUARY 11, 2005
Signed Carlos Beltran to a seven-year, $119 million contract.
How it turned out: Beltran had the best season of his career in 2006, hitting 41 homers and driving in 116 runs. But in Game 7 of the NLCS against the Cardinals, he struck out with the bases loaded to end the series.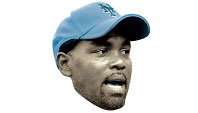 NOVEMBER 24, 2005
Traded three up-and-comers to the Florida Marlins for Carlos Delgado, with three years and $41 million left on his contract.
How it turned out: Delgado became a surly, struggling financial albatross. How did he explain the Mets' troubles last fall? "I think sometimes we get bored."
NOVEMBER 29, 2005
Signed closer Billy Wagner to a four-year, $43 million contract.
How it turned out: Sure, he blew three consecutive saves this month, but Wagner's been the stalwart of an otherwise wimpy bull pen. Plus Mets hitters no longer have to face him in Philly.
NOVEMBER 19, 2007
Signed slightly tubby 32-year-old second baseman Luis Castillo to a four-year, $25 million contract.
How it turned out: Castillo is hitting a pedestrian .269 and can barely move around second base with his gimpy hip.
FEBRUARY 1, 2008
Traded for Twins pitcher Johan Santana, paying him $137.5 million for the next six years.
How it turned out: Has been one of the few bright spots for the 2008 Mets.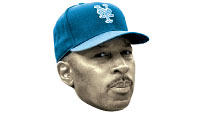 JUNE 17, 2008
Fired Willie Randolph after the Mets won the first game of an Anaheim series. It's the "most undignified, worst, atrocious, cowardly firing" he's seen in 30 years, a Daily News reporter said.
How it turned out: Minaya still has his job.
Have good intel? Send tips to intel@nymag.com.