The Mets, Yankees, and Giants recently announced jacked-up pricing plans for seats at their soon-to-be-completed new sports palaces. Many fans were taken aback, wondering how seeing a game suddenly became as overpriced as a meal at Per Se. So we decided to break down what you're paying for on the field, besides a brand-new stadium to sit in.
Price: $2,500
Team: New York Yankees
Buys you: One individual game seat in the Legends Field Suite
Which works out to …
• $277.78 per inning (for a nine-inning game. A game that goes twelve innings has earned you $833.33 worth of free baseball).
• $473.04 for each run (based on the 2008 average of 5.285 runs scored by Yankees at Yankee Stadium).
• A 42 percent chance of watching the team you just paid $2,500 to watch lose (based on the 2008 Yankees home-win percentage).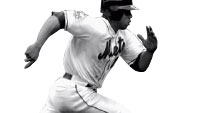 Price: $18,630
Team: New York Mets
Buys you: Two season tickets in the Loge Level
Which works out to …
• 3.1 pitches by Johan Santana (based on a $20 million salary and 3,345 projected pitches—a best-case scenario—at $5,979.07 a pitch).
• Three fifths of an at-bat—on average, about four pitches—by Carlos Beltran (based on an $18.5 million salary and 630 plate appearances, for $29,365.08 a plate appearance).
• $15.30 per vulgarity overheard by your child (based on anecdotal evidence of about fifteen per game, coming out to 1,215 vulgarities a season).
Price: $20,000
Team: New York Giants
Buys you: No tickets, actually; that's the price of a Personal Seat License, which then allows you to buy tickets for up to $700 a game, in perpetuity (until they replace the stadium again, anyway).
Which works out to …
• $1,818.18 an Eli Manning interception (based on Manning's eleven home interceptions last season).
• Tight end Darcy Johnson's salary for 1.64 games (based on last year's $195,160 salary, the second lowest on the team).
• $6,666.66 per Giants victory (based on three home victories last season).
Have good intel? Send tips to intel@nymag.com.