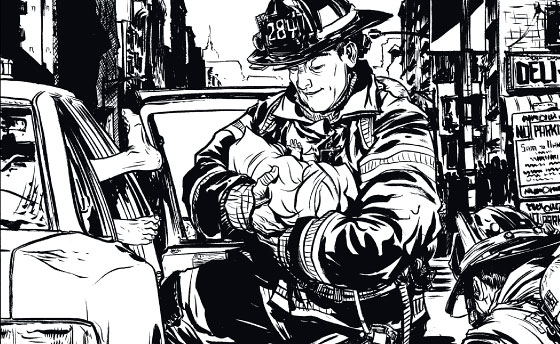 "We got there and the rear door was open. She was sitting there with her dress on but kind of hiked up a little. Her hands were cradling the baby's head. I didn't expect to see that. I was like, okay, it's not a matter of putting it back in. Her husband was there, he was holding her hands which were holding the baby's head. I noticed that oh my God, the umbilical cord is around his neck, so I took my two pinkies and hooked them around the cord, and luckily there was room. So I kind of slipped it over his head. The mother goes, 'How come he's not crying?' I was like, 'We didn't smack him on the ass yet.' Ha ha. You can't say that, so I was like, 'Give him time, he was just born, he was kind of looking around, he's breathing, he's obviously observing.' It couldn't be any easier."
As told to Jessica Pressler

Have good intel? Send tips to intel@nymag.com.