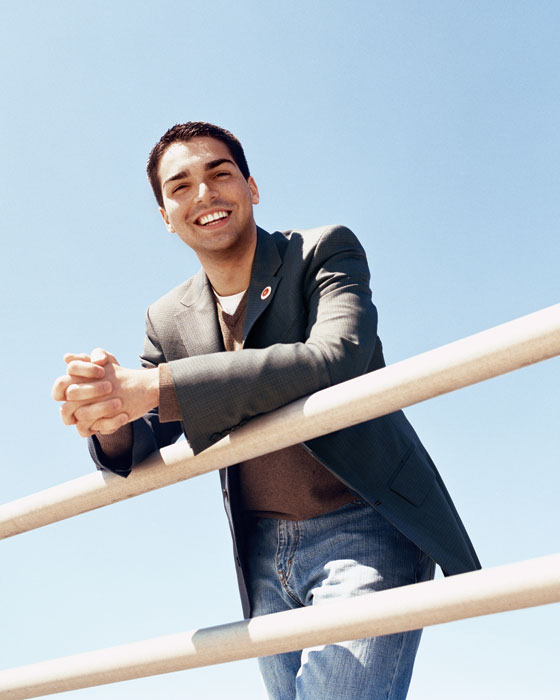 Joel Rivera was 22 when he joined the City Council, so he has me beat by two years. But his dad was the county chairman or something, so that's different. Chuck Schumer was 23 at the State Assembly. Joe Crowley was 24. Anthony Weiner was 26 or 27. It's not such a weird thing. I'm just the neighborhood guy who got involved in civics. So what if I'm young? So what if I'm one of only three Republicans in the City Council? You know, Republicans aren't all religious fundamentalists from Alabama; some of us are just normal, working-class Catholics from Queens. My constituents know I'm just like them. I watch Family Guy. I like to go to Atlantic City, stay at the Borgata, and play three-card poker. I just bought a new Chevy Impala. Love it. I joke with my fiancée that I have a mistress.
The day after the election, I celebrated with breakfast at IHOP. So I'm in the booth with my pancakes, and the cell phone rings. "Is this Eric Ulrich?" I say yeah. "Mike Bloomberg here." I didn't know what to say, so I said, "Hi, Mister Mayor." That's when I realized I was a councilman. And now I recognize his number.
On November 20, I'm getting married to Yadira. She's a Democrat from the Dominican Republic who lives in the Lower East Side—so opposites attract. I like to take her to our special place: this Italian restaurant called Antica Trattoria, on Fresh Pond Road. Great food. And people don't recognize me, because it's out of my district—but, c'mon, who recognizes their councilman? Let's not kid ourselves here.
Ulrich will have to defend his seat this November.

As told to Richard Morgan.

Have good intel? Send tips to intel@nymag.com.