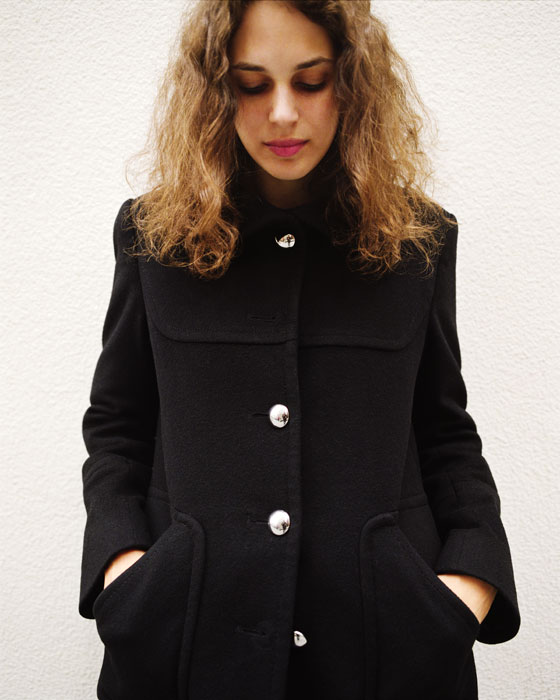 The longest I've ever had a full-time job is probably two months, max. I've temped at law firms and a dentist's office, and worked at a friend's sister's vintage-clothing store and off-and-on for the gallery Guild & Greyshkul, where I had a painting in their closing exhibition. I live with my parents on the Upper East Side, and that's where I do most of my projects: writing music, making jewelry out of chain mail, painting, making a book for Tiny Vices about pigeons, and editing the U.E.S. Journal, which involves looking up archives of old neighborhood stories.
I released my new album, To Be Good for a Day, earlier this year on iTunes. I made $22 on the last two days of January, and I have no idea what to expect from my February statement. Last month I made a music video with my friend Jack Bryan, who directed this documentary about the bar Siberia. Now Tracy from Siberia wants me to curate the art at his new bar, the Manhattans. Most of my paintings are personal, but I've done a series on Woody Allen, and my portrait of Slavoj Zizek somehow ended up on his book jacket. My new work is a series of watercolors based on eBay-listing images. Basically, I use one project to procrastinate on another.
Schiffman plays at Union Pool on April 28.

As told to Aaron Gell.

Have good intel? Send tips to intel@nymag.com.