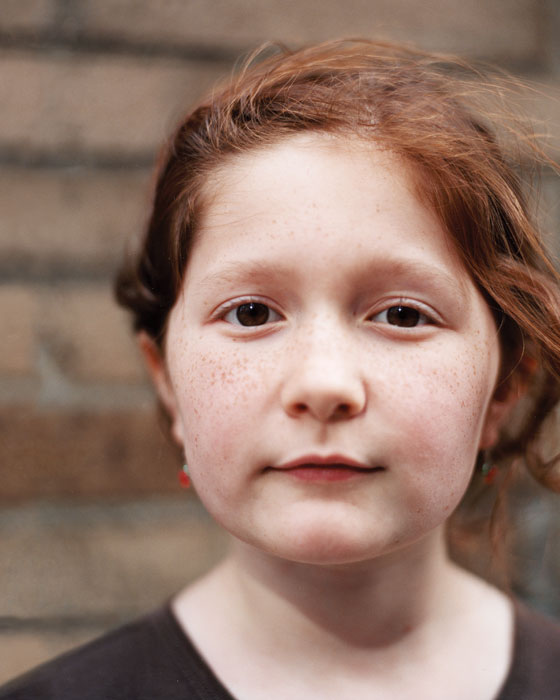 I was watching Sabrina the Teenage Witch—the episode where Sabrina and her friend make a vampire movie for college. I wanted to see if it would be fun to make a horror movie. My uncle sent me a book called $30 Film School. It taught me how to do lighting and how you set up the camera. I typed the script in red to make it scary. Then I got on the phone with my friend Liana to get her to be in my movie. I told her, "This movie will launch your career."
We got vampire teeth and found this really cool spooky song on RoyaltyFreeMusic .com. We initially wanted to use garlic bread as a prop to attack Francesca, but my mom asked, "Do people really have garlic bread at a sleepover?" So I changed it to garlic potato chips!
My mom entered the film in a couple of film festivals. I didn't actually think that my movie was going to go anywhere—but I'm very excited for the screening! This has been like a non-bumpy roller coaster.
I want to read Twilight, but my mom won't let me. Maybe when I'm 13. I hope it's still out then.
The New Girl in Town screens as part of the New Jersey International Film Festival on June 12.

As told to Alexis Swerdloff.

Have good intel? Send tips to intel@nymag.com.