There's nothing a glossy magazine likes better than an equally glossy celebrity lending her hand to the editorial process. Thus actresses Rashida Jones, of Parks and Recreation, and Zosia Mamet, of Girls, will be turning out regular columns at Glamour this spring. Some celebrity conscripts should keep their day jobs; others' dexterity might leave editors worried for theirs. As Tina Brown—no stranger to the practice's risks and rewards—said of the concept, "It's fraught with roadkill."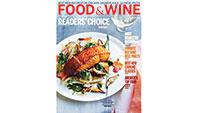 Grant Achatz, Hugh Acheson, Mario Batali, David Chang, Eric Ripert, and Andrew Zimmern
Chefs-in-residence, Food & Wine, from February 2014
For its 2014 redesign, the magazine contracted six famous cooks to consult on editorial. Batali demanded the cover feature "more orange."
Tina Fey and Amy Poehler
Guest editors, Entertainment Weekly, December 20, 2013
In advance of their second tour of duty hosting the Golden Globes, Fey and Poehler advised on feature stories, which included profiles of actors from shows they're producing, like the girls of Broad City.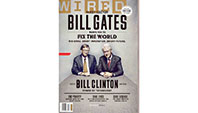 Bill Gates
Guest editor, Wired, December 2013
The tech giant's takeover included Seattle burger-joint go-tos and a peek at his low-tech traveling library (three bags stuffed with books).
John Galliano
Guest fashion editor, U.K. Vogue, December 2013
Two years after getting the boot from Dior for his anti-Semitic statements, the disgraced designer made a return to fashion, styling friend Kate Moss in a spread.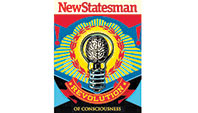 Russell Brand
Guest editor, New Statesman, October 24, 2013
The British political and cultural weekly had the comedian Brand oversee an issue on revolution. "Imagining the overthrow of the current political system is the only way I can be enthused about politics," he wrote.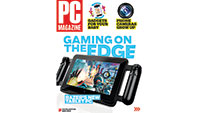 Coco Rocha
Contributing editor, PC Magazine, from May 2013
The tech-wonk magazine and high-fashion model aren't as much of an odd couple as they first appear. Rocha is an avid Twitter, Instagram, and Tumblr user and, introducing her first column for the mag (on 3-D printing), says she'd "rather buy a new tablet over a new pair of heels."
Naomi Campbell
Editor-at-large, German and Russian Interview, from December 2011
When the newest international editions of Interview launched, they asked supermodel Campbell to chat with other incredibly famous people.
Stephen Colbert
Guest editor, Newsweek, June 15, 2009
"The last thing I want is to contribute to the corrosive influence of the print media. I prefer to yell my opinions at you in person," wrote the television host, introducing his guest-edited issue (the first in the newsweekly's history) focusing on the Iraq War.
J.J. Abrams
Guest editor, Wired, May 2009
It's no surprise Wired asked Abrams, the man behind Alias and Lost and a past master at theEaster-eggand hidden-in-plain-sight clue, to helm its clever "Mystery" issue, stuffed with articles on uncrackable codes and actual puzzles scattered across the pages.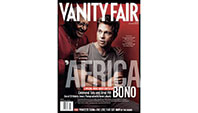 Bono
Guest editor, Vanity Fair, July 2007
The U2 front man took the reins from Graydon Carter for one issue to refocus Vanity Fair from its pet subjects ( like the Kennedy clan, the British royals, and Marilyn Monroe) to his own (poverty in Africa).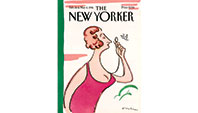 Roseanne Barr
Guest editor, The New Yorker, February 26, 1996
Tina Brown's choice of Roseanne Barr to oversee a New Yorker issue dedicated to women proved to be the last straw for already dissatisfied staff writers Jamaica Kincaid and George W.S. Trow, who quit in protest.
Salvador Dalí
Guest editor, Vogue Paris, December 1971
The legendary Surrealist had occasionally created covers for various editions of the storied fashion mag since the thirties, but for the 50th anniversary of French Vogue, he was given editorial control of the whole book.
Have good intel? Send tips to intel@nymag.com.