In the cool and quiet Bemelmans Bar at the Carlyle Hotel sits Miuccia Prada, the still-living half of this year's Costume Institute exhibition at the Metropolitan Museum of Art, drinking a pot of herbal tea. She is wearing hounds­tooth head to toe—a round-necked, belted tunic over matching stovepipe pants. Her hair is unceremoniously knotted into a bun; her face is tan and clean.
"I like very much this hotel," she says. "I like the sounds from the windows, I don't know if it is the taxis or the ambulance, but it sounds only like New York. And I like how it is old-fashioned; I like that it is sometimes almost a little bit uncomfortable."
The weekend before the Costume Institute Gala means that the lobby of the hotel is crowded and busy and almost giggly with anticipation. Here is Richard Buckley (Mr. Tom Ford) hopping out of an SUV and checking in at the heavily staffed desk; there is Jennifer Meyer (Mrs. Tobey Maguire) having lunch with some friends.
"I take some distance," Prada says, gesturing largely. She is talking about the great big party and all of its attendant hoopla but also about the exhibition itself, which explores not only her work but also that of Elsa Schiaparelli, who died in 1973. The women never met, but the show creates a dialogue both figuratively (by displaying their work together) and literally, in a surrealist video by Baz Luhrmann in which the two women "speak." (The actress Judy Davis stands in for Schiaparelli.)
"I think we share a vision not connected to fashion but to imagination," says Prada, 63, the grand­daughter of the company's founder and, since 1978, its lead executive and designer, responsible (with her husband, Patrizio Bertelli) for reinventing Prada as a multi­pronged international fashion juggernaut. "Probably they put us together because the clothes are not just the clothes, they are a larger idea."
Like Schiaparelli, who collaborated with her friends Salvador Dali and Alberto Giacometti, Prada is intimately connected to the art world, an early and devoted patron to the Young British Artists who opened her own nonprofit exhibition space in Milan, the Fondazione Prada, and in 2010 personally announced the winner of Britain's major Turner Prize. But, unlike Schiaparelli, Prada has no interest in partnering with artists on handbags, or beadwork, or even the color of a shoe. "I want to be good myself. I don't want to collaborate in my job," she says.
"In Schiaparelli's time there could be a group of friends and the collaboration could be natural," Prada adds. "Today, ­everything is so corporate."
But her reluctance seems to stem as much from a fear of compromising the work of her collaborators as it does from a concern for her own work—especially since her taste in art runs a bit more conceptual. In 2008, for example, the Fondazione funded a London project by Carsten Höller (the artist who brought those amazing slides to the New Museum last year). "The Double Club" was a bar, restaurant, and dance club that was half-Western and half-Congolese. Also last year she commissioned, through her label Miu Miu, a series of short films, including Muta, a "contemporary film noir" by Lucrecia Martel featuring a number of femmes ­fatales on an abandoned cruise ship. That kind of thing doesn't go well on a handbag. "Art is for expressing ideas and for expressing a vision," she says. "My job is to sell. And I like very much my job."
She won't visit the Frieze Art Fair, just across the river, because "I do not go to commercial fairs." And she probably won't have time to revisit her friend Cindy Sherman's exhibition at MoMA, which she liked very much when she came to see it open. After all, they are both women interested in the clichés and archetypes of femininity.
Prada smiles a lot and is able to laugh at herself. She spends a lot of time thinking about how to reconcile her identity as a feminist and a supporter of leftist politics with her life in the world of high-end luxury goods. "Fashion," she says, "is the first step out of poverty. You have nothing and then you put something on. It is one of the first things you do to elevate yourself." She smiles. "Of course, I am in the section of the expensive ones." Which makes it hard for her to imagine pursuing a career in politics, though many Italians think that maybe she should, and she has hinted in the past of her own political ambitions. "But I am a rich fashion designer," she says. "I wouldn't be accepted."
Prada has an unusual history for a fashion designer. She has a Ph.D. in political science. She spent five years training and performing as a mime. She takes fashion seriously—very seriously—but she can be blunt talking about trends. "Look," she says, "after long is short, after white is black." She is much more interested in talking about the role that clothes play in the lives of the people who wear them.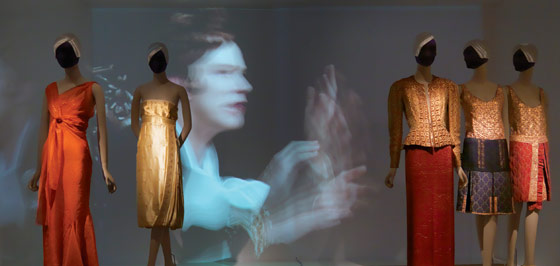 "Clothes have nothing to do with success. You can dress however you want and still be successful. Basically, clothes are a pleasure," Prada says.
"And as a luxury item, clothes are the cheapest," she continues. "Why are people scandalized by spending money on clothes? I think there is something against fashion in the world. Everybody is so passionate about this, there's a resistance to fashion, an idea that to love fashion is to be stupid. I think this is for two reasons. One is because clothes are very intimate. When you get dressed, you are making public your idea about yourself, and I think that embarrasses people. And two, I think that fashion is seen as women's work," she says. "My conclusion is that because fashion touches your intimate life, it embarrasses people."
Have good intel? Send tips to intel@nymag.com.