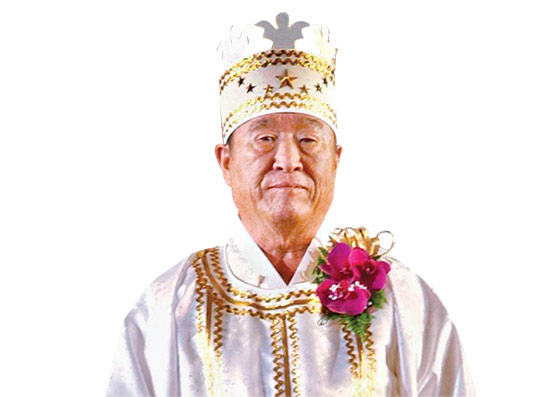 The obituaries for the Reverend Sun Myung Moon, the self-proclaimed messiah and leader of the controversial Unification Church who died earlier this month at the age of 92, often mentioned his palatial compound in the Westchester village of Irvington. Apparently Moon's manse, which he christened East Garden, has a waterfall and six pizza ovens. I passed the estate's wrought-iron entry all the time when I was growing up, but I never caught a whiff of baking crust. All I glimpsed was a forbidding sentry looking out at the street, and it never failed to creep me out.
I'd guess about 10 percent of the kids at our small public high school were Moonies. Many church members, most of them Korean like Moon, followed him to the area during the eighties, and the gossip calcified soon after: The Moonies all had arranged marriages. They didn't live with their parents but instead in weird dormitories overseen by guardians. One time, it was said, one of those front-gate guards menaced someone with a machine gun.
A few years ago, I interviewed former teachers and schoolmates to find out how many of those stories held up. I knew the arranged-marriage thing was legit—the mass wedding the Reverend Moon conducted at Madison Square Garden is a cultural touchstone—but an English teacher told me he had Moonie girls who'd vanish from his classes. One of them had been selected to marry a son of the reverend's, basically the highest honor you could receive as a woman in the church. "I also remember girls, girls who flirted with [nonchurch] boys," my teacher said. "They'd just disappear. Their books would be returned, and we'd hear that they had been sent back to Japan or Korea."
By the time I got to high school, in the late nineties, the vanishings had stopped. Most of the church members still kept to themselves, but a few of the Moonie students were mingling with the general school population. (I remember one throwing a lot of keggers.) Then a bookish friend of my older brother dated a Moonie girl during their senior year. She lived in one of those dorms—he said it was like something out of The Shining—and she kept their romance secret outside of school. She was planning to go to a prestigious Seven Sisters school. But first she was heading to Korea for a missionary trip.
The Moonie girl came back engaged to someone else and wanted nothing to do with my brother's friend. Last week I Googled her, wondering if I would find that she was living some subservient, cloistered life, and with that fact gain a stronger, cocktail-party-ready link to my town's cult heyday. The Internet provided a partial answer. It turns out that her résumé wasn't all that unusual for a woman from Westchester. She did go to that elite women's college after all (she graduated Phi Beta Kappa) and then she went on to business school. Today she has an impressive job in accounting.
Have good intel? Send tips to intel@nymag.com.