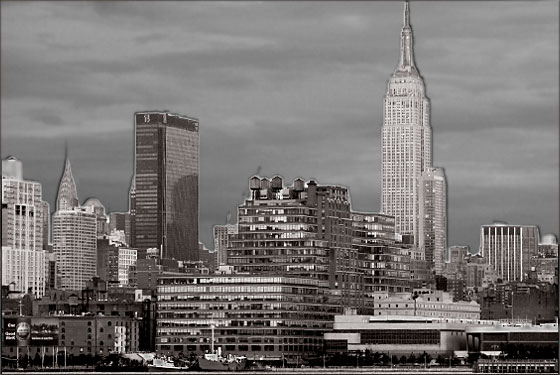 "For the first time since the seventies, a majority of Manhattan's population is non-Hispanic white," the New York Times recently declared, analyzing data from the U.S. Census Bureau. No surprise, that: Gentrification has reversed "white flight," Manhattan has seen a baby boom among its mostly Caucasian upper class, and black migration out of the city to the South has been matched by a decline in Afro-Caribbean immigration. Meanwhile, the Census Bureau can't seem to decide if Spanish-speaking immigrants and their descendants count as white, Latino, or both—but for what it's worth, the "Latino" population has boomed outside Manhattan, especially in the Bronx, where self-described Latinos now make up 51.9 percent of the populace.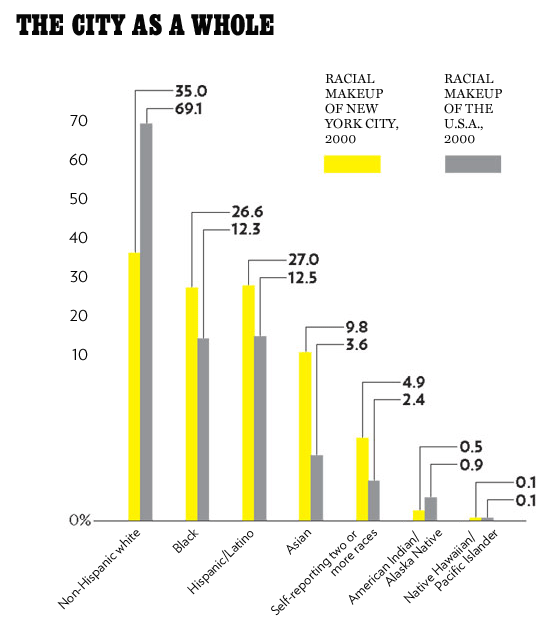 Black Flight
"I just see the U-Haul trucks, and people coming up to me and kissing good-bye. They just indicate to me that their dollar can go farther in the South."
—City Council member Letitia James in 2007, on the African-American exodus from New York
• 40,000
Net loss of blacks in the five boroughs from 2000, when the city's African-American population began declining, to 2006.

• The 2000 Census explicitly stated for the first time that "people who identify their origin as Spanish, Hispanic, or Latino may be of any race"—including white.

• 40%
Growth in Manhattan population of "non-Hispanic white children" under 5, 2000–2005.
Expanding Who Is "White"
"One hundred years ago, Jews and the Irish were not considered white! I think it's only a matter of time before we redefine groups so that the Hispanic population is incorporated into the white population."
—NYU Professor Mitchell Moss
Have good intel? Send tips to intel@nymag.com.