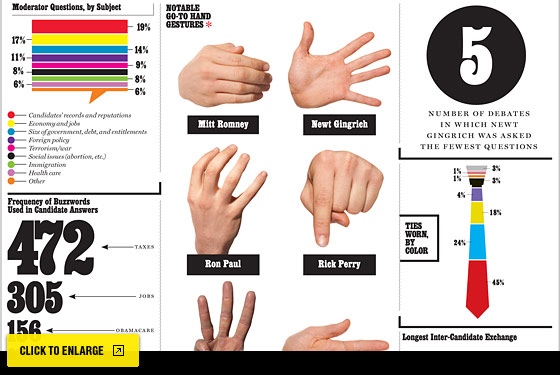 After thirteen highly rated and unusually influential debates, the GOP presidential field will pause to let voters have their say, with the next forum not scheduled until after the Iowa caucuses on January 3. Here, some of the hard data that has emerged from eight months of rhetorical jousting.
Photographs: Danny Kim/New York Magazine (hands); Ethan Miller/Getty Images (Gingrich); Ethan Miller/Getty Images (Romney)

Have good intel? Send tips to intel@nymag.com.