Alma
187 Columbia St., at Degraw St., Carroll Gardens, Brooklyn; 718-643-5400
Bypass the gloomy downstairs bar to reach a rooftop terrace with a sweeping view of the Brooklyn piers and the Manhattan skyline—an ideal setting for the night's fresh-squeezed blood-orange margaritas.
Centrico
1191 211 W. Broadway, at Franklin St.; 212-431-0700
Just for the occasion, an outdoor bar will serve debut drinks such as the Jalapini made from silver tequila infused with pineapple and jalapeño and a Mentha Magico of spiced rum and agave.
Dos Caminos
475 W. Broadway, at Houston St.; 212-277-4300
373 Park Ave. S., at 27th St.; 212-294-1000
825 Third Ave., at 50th St.; 212-336-5400
All three locations start the fiesta early, on April 30, with special dishes like clayudas con chorizo (a Oaxacan tortilla pizza) and Tecate-battered avocado. Hold tight till the 5th to hear Latin bands at DC Park or Third Avenue.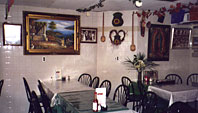 El Maguey y La Tuna
321 E. Houston St., nr. Attorney St.; 212-473-3744
Anxious to toast to Mexican pride? Come at noon for $3 drink specials during brunch and stay after 6 p.m. for flaming tequila shots, rounds of "popo" (a race to guzzle beer spiked with tequila), raffles, and historical trivia.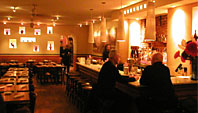 La Palapa
77 St. Marks Pl., nr. First Ave.; 212-777-2537
Traditional dishes such as huitlacoche crêpes (the corn fungus that's known as Aztec black gold) hint at the French defeat on May 5; toast it with a frozen ginger margarita or a fresh watermelon version with chili salt.
Maya
1191 First Ave., nr. 65th St.; 212-585-1818
The margaritas may not be as traditional as the décor (or the mariachi music) here, but they'll certainly be patriotic: Hibiscus, citrus, and green-apple purée express the colors of the Mexican flag.
Mercadito
179 Ave. B, nr. 11th St.; 212-529-6490
This tiny cantina offers a five-course $40 prix fixe with optional margarita pairings; however those who've spent the dinner hours knocking back Patron can show up between 11 p.m. and 1 a.m. to counter the consequences with all-you-can eat tacos for $25.