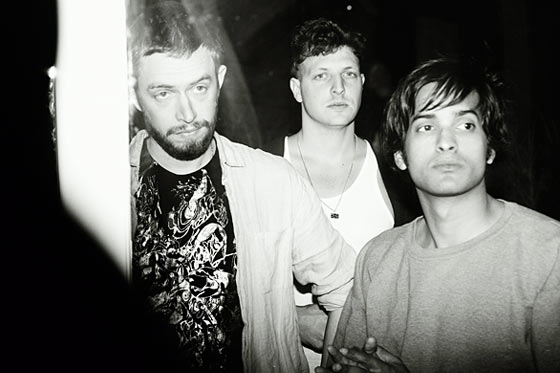 Yeasayer
Solomon R. Guggenheim Museum; 10/30 at 8 p.m.; 1071 Fifth Ave., at 89th St.; 212-423-3500
The genre-bending band Yeasayer is experimental with their visuals as well as their sound. For the latest installment of the Guggenheim's "It Came From Brooklyn" series, they're planning a 3-D animated light show projected on the wall of the rotunda (ChromaDepth glasses provided). They'll be appearing with fellow Brooklynites and ones-to-watch Tanlines.
Blondie
Brooklyn Museum; 10/29 at 6 p.m.; 200 Eastern Pkwy., at Washington Ave., Brooklyn; 212-769-5200
Brooklyn Museum marks the opening of Who Shot Rock & Roll: A Photographic History, 1955 to the Present by throwing a rockin' shindig of their own, with a performance by Debbie Harry and Co. and photographer Josh Cheuse D.J.-ing the evening. Note: This event is for members at the Individual level and above, with admittance by invitation only.
Fischerspooner
MoMA; 11/1 at 6 p.m.; 11 W. 53rd St., nr. Sixth Ave.; 212-708-9400
The electroclash duo began with an impromptu performance-art piece at the Starbucks on Astor Place. This week, catch musician Warren Fischer and video artist and experimental-theater performer Casey Spooner in a more urbane setting, as they once again blur the lines between art and entertainment in a continuous three-hour-long work in conjunction with the New York performance biennial Performa 09.
The Broadway View
The Museum of the City of New York; 10/31 and 11/1 at 3 p.m.; 49 S. 2nd St., at 103rd St., 212-534-1672
To coincide with their current exhibition New York 400: Streetscapes from the Permanent Collections, the Museum of the City of New York presents a cabaret showcase of songs about the Big Apple by some of Broadway's best songwriters, including Victor Herbert, Kurt Weill, and the Gershwins.
VVORK
New Museum of Contemporary Art; 10/30 at 7 p.m.; 235 Bowery, nr. Prince St.; 212-219-1222
Sometimes the sum isn't better than the parts; just different. The Berlin-based collective VVORK seeks to explore this concept when they present a contemporary variety show, collecting and blending readings, video, performance, dance, and music by several artists into one single performance.