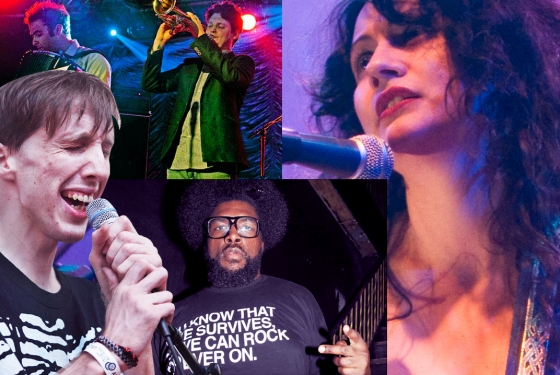 THURSDAY, JUNE 16
Theophilus London
Music Hall of Williamsburg, 66 N. 6th St., nr. Wythe Ave., Williamsburg; 718-486-5400
What: Fashionable rapper who identifies more with Morrissey than Mobb Deep
With: Secret special guests
Door Time: 8 p.m.
Price: Sold out, Northside Festival badge or tickets only (no wristbands)

Atlas Sound
St. Cecilia's Church, 84 Herbert St., nr. Monitor St., Greenpoint; 718-389-0010
What: The fuzzy, sometimes woozy dream-pop of Deerhunter front man Bradford Cox
With: White Rainbow, Lichens
Door Time: 7 p.m.
Price: $15, $17 day of, or Northside Festival badge (no wristbands)

Mr. Dream
Glasslands, 289 Kent Ave., nr. S. 1st St., Williamsburg; 718-599-1450
What: Pummeling, Pixies-inflected rock from the best band Steve Albini never produced. The Brooklyn trio curated this show's lineup.
With: White Suns, Sleepies, Tony Ferrante & the Animal Kingdom
Door Time: 8:30 p.m.
Price: $10, $12 day of, or Northside Festival badge

?uestlove
Brooklyn Bowl, 61 Wythe Ave., nr. N. 11th St., Williamsburg; 718-963-3369
What: The de facto face of the Roots spins records well into the next day of the festival.
Door Time: 10:30 p.m.
Price: $5, $8 day of, or Northside Festival badge

FRIDAY, JUNE 17
Surfer Blood
Knitting Factory, 361 Metropolitan Ave., at Havemeyer St., Williamsburg; 347-529-6696
What: Florida kids with a knack for catchy, reverb-drenched hooks and sing-along choruses.
With: Eternal Summers, Grooms, Dream Diary
Door Time: 7 p.m.
Price: $12, $14 day of, or Northside Festival badge
Beirut
McCarren Park, Bedford Ave., at N. 12th St., Williamsburg
What: Eastern-European folk meets Neutral Milk Hotel, performed by a legion of musicians led by Zach Condon
With: Sharon Van Etten, Yellow Ostrich
Door Time: 5 p.m.
Price: Sold out; Northside Festival badge or tickets only (no wristbands)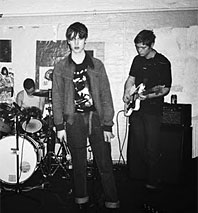 Iceage
Public Assembly, 70 N. 6th St., nr. Wythe Ave., Williamsburg; 718-486-5400
What: The ascendant Danish band brings their dark post-punk to America for the first time.
With: Prurient, the Men, Cult of Youth, Yellow Tears
Door Time: 8 p.m.
Price: $10 or Northside Festival badge
Frankie Rose
Glasslands, 289 Kent Ave., nr. S. 1st St., Williamsburg; 718-599-1450
What: Sock-hop-ready tunes from the doyenne of Brooklyn's indie scene, a veteran of Vivian Girls, Dum Dum Girls, and Crystal Stilts.
With: Brilliant Colors, Sherlock's Daughter, Regal Degal
Door Time: 8:30 p.m.
Price: $8, $12 day of, or Northside Festival badge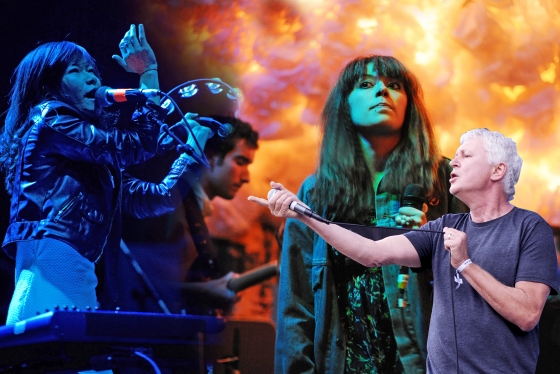 SATURDAY, JUNE 18
Guided by Voices
McCarren Park, Bedford Ave., at N. 12th St., Williamsburg
What: One of the most towering indie acts of the last twenty years will reassemble in their "classic" formation, the same one responsible for the albums Bee Thousand and Alien Lanes.
With: The Babies, Wavves
Door Time: 3 p.m.
Price: $30, $35 day of, or Northside Festival badge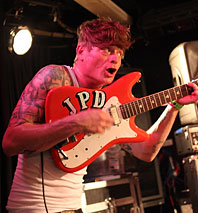 Thee Oh Sees
Brooklyn Bowl, 61 Wythe Ave., nr. N. 11th St., Williamsburg; 718-963-3369
What: Energetic garage band led by the prolific John Dwyer, who's as gifted a guitarist as he is a showman. This is the the release show for the band's newest LP, Castlemania.
With: The Yellow Dogs, surprise guests
Door Time: 6.pm.
Price: $10 or Northside Festival badge
Twin Sister
Music Hall of Williamsburg, 66 N. 6th St., nr. Wythe Ave., Williamsburg; 718-486-5400
What: Breathy vocals and gentle beats, a sound critics have tagged as chillwave.
With: Allo Darlin'
Door Time: 8 p.m.
Price: $13, $15 day of, or Northside Festival badge

The Terror Pigeon Dance Revolt!
Glasslands, 289 Kent Ave., nr. S. 1st St., Williamsburg; 718-599-1450
What: Good-time party music, delivered with a performance-art spirit
With: Javelin, Delicate Steve, Bright Moments
Door Time: 8:30 p.m.
Price: $12, $15 day of, or Northside Festival badge
SUNDAY, JUNE 19
Deervana
Brooklyn Bowl, 61 Wythe Ave., nr. N. 11th St., Williamsburg; 718-963-3369
What: The Providence alt-country-ish band playing an entire set of Nirvana songs, a nifty party trick they pulled earlier this year at SXSW.
With: Waters
Door Time: 6 p.m.
Price: Advance tickets sold out; $16 day of or Northside Festival badge (no wristbands)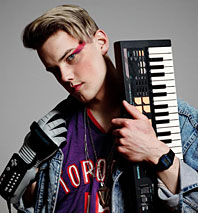 Diamond Rings
Club Europa, 98 Meserole Ave., nr. Manhattan Ave., Greenpoint; 718-383-5723
What: John O'Regan's theatrical synth-pop persona, equal parts dancey and moody.
With: Porcelain Raft, BELL
Door Time: 8 p.m.
Price: $12 or Northside Festival badge
Asobi Seksu
Glasslands, 289 Kent Ave., nr. S. 1st St., Williamsburg; 718-599-1450
What: A New York band that was bringing back dreamy shoegaze before everyone else was bringing back dreamy shoegaze.
With: Air Waves
Door Time: 7:30 p.m.
Price: $12, $15 day of, or Northside Festival badge

YACHT
Music Hall of Williamsburg, 66 N. 6th St., nr. Wythe Ave., Williamsburg; 718-486-5400
What: Slick, DFA Records–approved electropop.
With: The Miracles Club, Midnight Magic
Door Time: 8 p.m.
Price: $16, $18 day of, or Northside Festival badge
From Hardcore to Mumblecore:

Northside's agenda features a four-day celebration of independent cinema, which will include a series of shorts presented by Rooftop Films, the Do-It-Yourself Film Festival, and a shot-by-shot adaptation of Raiders of the Lost Ark, made by amateurs in small-town Mississippi.
Mixed Media:

Greenpoint Open Studios and The L Magazine collaborated on Northside Open Studios, a series of events highlighting North Brooklyn's fertile art scene. Gallery shows, the India Street Art Festival, and "Boomslang: The Third Annual Rooftop Bikini Party to Promote Literary-ness and Sun!" are among the scheduled events.