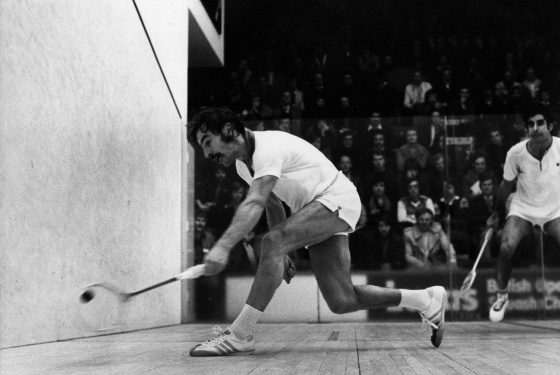 1) If you're in the mood for college basketball, there are a couple St. John's matchups happening this week at Madison Square Garden: first 1/21 vs. Villanova then 1/25 vs. West Virginia.
2) Or you can go pro when the Knicks take on the Denver Nuggets on 1/21.
3) Over in the realm of running, the U.S. Open Track and Field sprints all over MSG for the 99th consecutive year on 1/28…
4) …while high-school athletes and elite professionals kick it up at the Armory at the New Balance Games on 1/21.
5) In hand-to-hand combat action the Friday Night Fights in the Church of St. Paul's the Apostle (!) or Golden Gloves Boxing at the B.B. King Blues Club should get you your thrills.
6) Or check out some rough and tumble ping-pong at the Dirty Dozen tournament at SPiN, pitting the top twelve in the nation against each other.
7) Wanna hang out in a glass cube? Join the audience for the world's largest squash event when JPMorgan erects four see-through walls (weighing ten tons) in Grand Central's Vanderbilt Hall this week for the Grand Open Squash Tournament.
8) Or take it outside with free and low-impact Health and Race Walking program in Central Park, no registration required. And good for you!