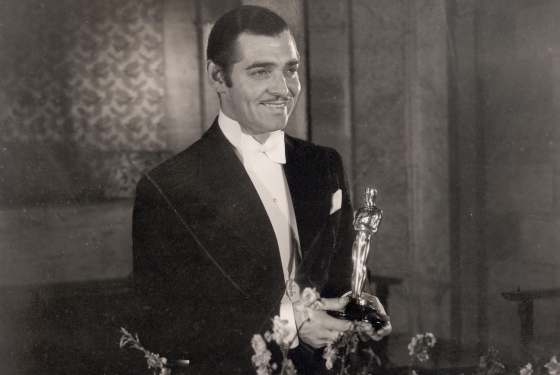 Murray Hill Oscar Party
Joe's Pub; 2/26 at 8 p.m.; 425 Lafayette St, nr. Astor Pl.; 212-539-8777; $25
Murray Hill keeps it classy at this annual shindig, where audience members are encouraged to dress as their favorite celebrity and compete for best- and worst-dressed. On the lineup: impromptu skits, impersonations of stars, movie trivia, and prizes galore, including one for the most correct answers on the Oscar prediction ballot. So start thinking like a 60-year-old white man and snag your treasure.
Oscar Night Viewing Party
92YTribeca; 2/26 at 7:30 p.m.; 200 Hudson St., nr. Canal St.; 212-601-1000; $10
You have Oscar fever. Luckily, hosts Eliot Glazer (of Shit New Yorkers Say and our own Vulture) and Giulia Rozzi (Stripped Stories) can cure it with their dazzling smiles and witty commentary. Dress to the nines and prepare to booze it up like the stars: Your ticket gets you started with a free glass of Champagne.
Ultra-Mega Oscars 2012
Nitehawk Cinema; 2/26 at 7 p.m.; 136 Metropolitan Ave., nr. Berry Ave., Williamsburg, Brooklyn; 718-384-3980; $25
Catch the action in an appropriate venue: under the light of the big screen at Nitehawk, with a live red carpet, trivia prizes, and—taking full advantage of that newly acquired alcohol license—drinking contests all night. Show up looking fancy and get free Champagne, with an extra special something for the best Billy Crystal look-alike (they'll also accept David Letterman, Bob Hope, Whoopi Goldberg … etc. etc., but no Chevy Chase). Also, the $25 entry fee guarantees you a seat, but can also be applied to food and booze throughout the evening. So it's virtually free.
Witstream Oscars Party 2012
The Bell House; 2/26 at 7 p.m.; 149 7th St., nr. Second Ave., Gowanus, Brooklyn; 718-643-6510; free
One of the best things about Twitter is watching award shows with it for company, like your own little curated peanut gallery. Well, what if you could do that AND have human contact? Seth Herzog and Julieanne Smolinski host a night of lampooning, with additional quips provided by the microblogging site Witstream. Man plus machine. 'Cause it's the future!
Ginger's Red Carpet Bingo & Oscar Party
Ginger's; 2/26 at 6 p.m.; 363 Fifth Ave., nr. 5th St., Park Slope, Brooklyn; 718-788-0924; free
Get your fashion police on in Park Slope when barkeep Shane doubles as host for an evening of Red Carpet Bingo with drag illusionist Luscious Lola, prizes, giveaways, drink specials, and complimentary finger foods. Plus, during the lulls you can play pool in the back room, hit up some video games, or crank up the jukebox and vogue.
ALT.OSCAR 2012
Tammany Hall; 2/26 at 6 p.m.; 152 Orchard St., nr. Rivington St.; 212-593-4321; $15 advance,$20 at the door, free after 11:30 p.m.
Have a taste for Hollywood glam but also wanna rail against the establishment? They're in full participatory mode at Tammany Hall, where downstairs you can watch the show in the viewing room, but upstairs they're hosting their own Alty awards, holding red-carpet interviews and spinning tracks for the dance party during the commercials. Paparazzi will be snapping your mug (and you don't know where the pics will end up!) so you're encouraged to get creative with your outfit.
Oscar Sunday
Hotel Griffou; 2/26; 21 W. 9th St., nr. Fifth Ave.; 212-358-0228; cost of dinner
Dinner on Sunday in the subterranean space comes with a complimentary glass of Champagne, Oscars screened on large TVs, and a sense of doing good: a portion of the proceeds from the evening goes toward the Women's Media Center, founded by Gloria Steinem and Jane Fonda, herself a two-time Academy Award winner.
"Meet the Oscars"
Grand Central Terminal; 2/22 10 a.m.-7 p.m., 2/23-2/26, 7 a.m.-7 p.m.; 42nd Street at Park Ave.; free
Not a viewing party but an opportunity to fondle Oscar himself when the Academy displays some statues—including Michael Douglas's 1987 prize for Wall Street— for the general public. See a display of the statues in various stages of completion, take your picture with a gold man, or just have the opportunity to say "eh, I've seen bigger".