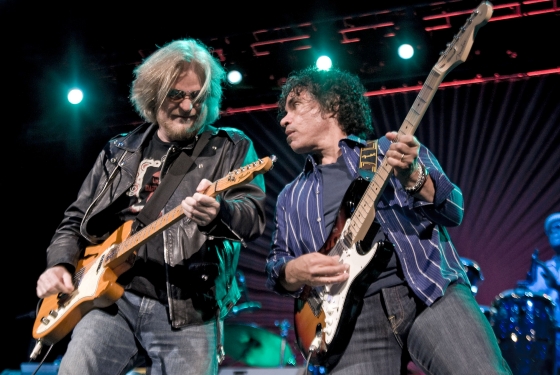 The Great GoogaMooga
Prospect Park; 5/19 and 5/20, 11 a.m.–9 p.m.; Flatbush Ave. at Eastern Pkwy.; 718-965-8999
The inaugural food-and-drink festival (with free music, because you need a soundtrack when stuffing your face) takes over Prospect Park with a lineup that includes Daryl Hall and John Oates, the Roots, Fitz and the Tantrums, and Peelander-Z, with comedy from the likes of Kristen Schaal, Aziz Ansari, and more. Those with some dough burning a hole in their pockets can spring for a $250 ticket to ExtraMooga, a "food & drink lover's wonderland," where you can see April Bloomfield present her cookbook, attend a Blue Ribbon fried-chicken party or a Corkbuzz wine "Speedtasting," learn how to break down fish, and so much more. Be sure to come hungry.
NYC PopFest
Various locations; 5/17–5/20
It's the sixth installment of the annual festival, which takes over multiple venues for an international music celebration of the lo-fi, heartfelt, and twee. This year's festivities include the U.K.'s Comet Gain, Allo Darlin', and the Pooh Sticks; Washington's Seapony; and the Ladybug Transistor, straight out of NYC. Plaid shirts are always welcome, but be sure to wear comfortable shoes, 'cuz this one's for dancin'.
Brooklyn Folk Festival
5/18–5/20; 345 Jay St., nr. Willoughby St.; Downtown Brooklyn; 718-395-3214
Take it back to when times were simple and the stringed instruments were unplugged with three days of more than 30 folk bands, from local upstarts to legends like folklorist Alice Gerrard. You can also take part in a family-friendly square dance, instrumental workshops, and something called a "Banjo Toss" competition. We're hoping it's exactly like it sounds, and we're in.
Electric Daisy Carnival
MetLife Stadium; 5/18–5/20; 1 MetLife Stadium Dr., Meadowlands Sports Complex, East Rutherford, New Jersey
Break out the glow sticks (but no blow-up beach balls allowed, sadly) for three days and four stages of dancing like nobody's watching, with acts like Armin Van Buuren, Bassnectar, and so much more. Festive costumes are encouraged, so get creative.
Taste of Tribeca
5/19, 11:30 a.m–3 p.m.; Duane St. (btw. Greenwich St. and Hudson St.)
Sample what Tribeca has to offer and fund arts education for adorable kids with a daylong outdoor food-and-fun fest featuring the participation of more than 70 neighborhood restaurants and live entertainment provided exclusively by City Winery. The weather's supposed to be great, so get out and give back!