Governors Ball
This year, the potent lineup spans three days, complete with "Silent Disco."
When: June 7 to 9
Where: Randalls Island Park; governorsballmusicfestival.com
Wear Comfy Shoes For: Kanye West, Guns n' Roses (take bets to see who will take the longest to go on), Grizzly Bear, Kings of Leon, and so much more.
What It'll Run You: All that's left for sale at this point are the $95 daily admissions; tickets
Pro Tip: The festival's offering ferry and shuttle bus passes, but for a fraction of the price, you can just take an MTA bus from Harlem. Save your cash for the lawn games. And beer.
Mountain Jam
Follow the twangs to this four-day camp-stravaganza.
When: June 6 to 9
Where: Hunter Mountain, N.Y.; mountainjam.com
Wear Comfy Shoes For: The Lumineers, the Avett Brothers, Widespread Panic, Primus
What It'll Run You: $49 to $257 daily passes; tickets
For the City-Dwellers: Too lazy/unskilled to pitch your own tent? With the Premium pre-pitched tent option, you can pay someone to do that.

Chickfactor 21
After last year's highly successful twentieth-anniversary celebration, the indie-pop magazine decided to do it again.
When: June 11 to 13
Where: The Bell House; chickfactor.com
Wear Comfy Shoes For: Future Bible Heroes, the Cannanes, and the Pastels.
What It'll Run You: $25 a day to $70 for a three-night pass; tickets
Catch Them if You Can: From Glasgow, the Pastels haven't played in NYC since 1997. Let's hope we don't scare them off again.
Northside Festival
The L Magazine's Diet SXSW of music, film, and tech in north Brooklyn (check out our feature).
When: June 13 to 20
Where: Various Locations; northsidefestival.com
Wear Comfy Shoes For: More than 350 musical acts including the Walkmen, Solange, Kim Gordon's Body/Head, Chance the Rapper, and Iceage.
What It'll Run You: Music badges: $65 to $80; tickets
Pack a Résumé: On June 13 and 14, the festival hosts a free technology expo, showcasing the city's companies and start-ups and featuring a job fair.
Taste of Country
For the second weekend in a row the Catskills hosts the down-home sounds of summer.
When: June 13 to 15
Where: Hunter Mountain, N.Y.; tasteofcountryfestival.com
Wear Comfy Shoes For: Lady Antebellum, Willie Nelson, Trace Adkins.
What It'll Run You: $49 single day to $499 three-day VIP camping passes; tickets
For the Lovers: Or, really, just folks fond of views. Throughout the festival they're running Skyride up the mountain, where for only $5 you'll bask in glorious landscapes. Nature!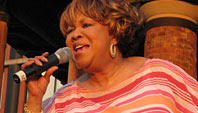 Clearwater Music Festival
Two days in picturesque Hudson Valley at Pete Seeger's annual music and environmental fund-raiser.
When: June 15 to 16
Where: Croton Point Park, Croton-on-Hudson, N.Y.; clearwaterfestival.org
Wear Comfy Shoes For: Mavis Staples, Kris Kristofferson, Judy Collins
What It'll Run You: $64 per day to $200 for the weekend, plus camping; tickets
Come Sail Away: Concertgoers can purchase a supplemental ticket for a scenic boat ride on Haverstraw Bay or try their hand at kayaking.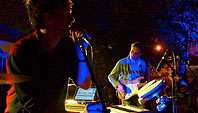 Full Moon Festival
The sky's the limit at this dance party on the beach.
When: June 22
Where: Governor's Beach Club on Governors Island; fullmoon-nyc.com
Wear Comfy Shoes For: Two stages and ten bands including Tanlines and Miami Horror.
What It'll Run You: $25 to $95. Or if you're feeling baller, get a bungalow for $1,200 or Stage Level VIP for $3,000; tickets
What's in a Name:The festival is in the tradition of the all-nighters of Thailand, so come prepared to rage.
4Knots
The Village Voice's former Siren Fest takes up residence off the East River.
When: June 29
Where: South Street Seaport; villagevoice.com
Wear Comfy Shoes For: Kurt Vile, Marnie Stern, Parquet Courts
What It'll Run You: Nothing, nada, zip. It's free! The snow cones on the Pier, on the other hand, are a different story.
And After the Show It's the … : The festival is free, but the after-party at the Music Hall of Williamsburg, with headliner Lil B, will cost you $20.
Brooklyn Hip Hop Festival
A celebration of hip-hop music and culture, straight outta BK.
When: July 10 to 13
Where: Throughout Brooklyn, from Williamsburg to Fort Greene to Dumbo; bkhiphopfestival.com
Wear Comfy Shoes For: Pusha T and Redman. And the "Show and Prove" emcee competition. Maybe you have some skills of your own to show and prove?
What It'll Run You: $20 to $75 for the final day's festivities; tickets
Bring the Kiddies: Children 12 and under get the hip-hop for free.
Backyard Fest
LivingSocial gets in on the festival action, with acts for the whole family.
When: July 13
Where: Randall's Island; livingsocial.com
Wear Comfy Shoes For: Aerosmith, Joan Jett and the Blackhearts, Yeasayer
What It'll Run You: $89 to $999 "Ultra VIP Access"; tickets
Come Hungry: There's a huge food component to this one, with grub from Blue Smoke, Box Frites, El Verano Taqueria, and more, and more than 150 craft beers and wines to help you while the day away.
Gathering of the Vibes
Connecticut's storied annual festival isn't just for hippies, but they'll definitely feel at home.
When: July 25 to 28
Where: Seaside Park, Bridgeport, C.T.; gatheringofthevibes.com
Wear Comfy Shoes For: The Black Crowes, Grace Potter & the Nocturnals, the Roots
What It'll Run You: $42.50 for a single day on Sunday to $475 for a weekend camping pass; tickets
Rorschach Test: What do you think of when you hear "Green Vibes"? In this festival's case, it not only refers to the name of one of the stages, but it also refers to its mission of sustainability.
AfroPunk Fest
A multicultural music fest with an urban skater twist.
When: August 25 to 26
Where: Commodore Barry Park, Brooklyn; afropunkfest.com
Wear Comfy Shoes For: A lineup is TBA, but in the past it's included Das Racist and Erykah Badu.
What It'll Run You: It's free, but you'll need to RSVP on the website.
Plan Ahead:This year they're hosting a battle of the bands, with the winner to play the festival in 2014.
Electric Zoo
An open-air Labor Day weekend beat-party.
When: August 30 to September 1
Where: Randalls Island Park, madeevent.com
Wear Comfy Shoes For: The fifth anniversary of the fest means five stages and more than 125 live EDM acts, with headliners even your mother has heard of (David Guetta, Avicii, Tiësto, Armin Van Buuren, etc).
What It'll Run You: $139 single-day to $359 three-day passes; tickets
Pay Per View: If the prices of the tickets are a little steep to give up all at once, payment plans are offered. EDM for everyone!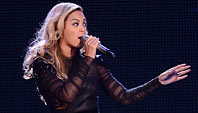 Budweiser Made in America Festival
The second year of the patriotic fest includes names not actually made in America, but we ain't mad at it.
When: August 31 to September 1
Where: Ben Franklin Parkway at Eakins Oval; Philadelphia; madeinamericafest.com
Wear Comfy Shoes For: Beyoncé, Nine Inch Nails, Phoenix, Miguel
What It'll Run You: A pretty reasonable $150 for a two-day pass, and a not-so-reasonable $499 for VIP, which gets you private restrooms, among other things. (Actually, that may be worth it.); tickets
Keep an Eye Out For: Jay-Z. He's not actually on the lineup, but he's the curator of the thing. Also, his wife is performing.
Festival City
The summer-long series' that make NYC the greatest place in the world to catch a good show.

BAM R&B Festival
Celebrate Brooklyn
City Parks Summerstage
Hudson River Park's RiverRocks
Hudson Square Music & Wine Fest
Lincoln Center Out of Doors
Madison Square: Oval Lawn Series
MoMA PS1: Warm Up
River to River
Seaport Music Festival
Vans House Parties

Jazz and Classical Music Fests
Culture yourself.

Bard Music Festival
Blue Note Jazz Festival
Caramoor International
Chelsea Music Festival
Lincoln Center Festival
Make Music New York
Met Opera Summer Recital Series
Mostly Mozart
New York Philharmonic: Summertime Classics
Saratoga Jazz Festival
Xerox Rochester Int. Jazz Fest