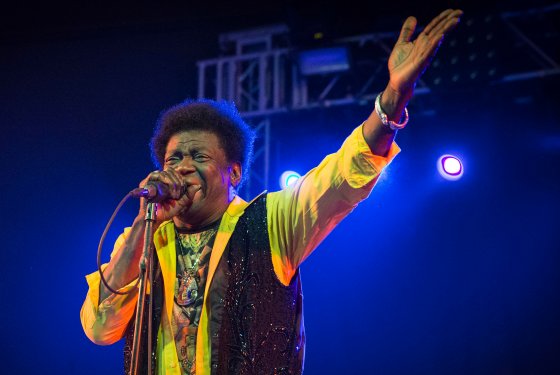 Charles Bradley & His Extraordinaires
House of Vans, 25 Franklin St., nr. Quay St.; Greenpoint
What: The Daptone-connected singer brings the energy and grit of '60s soul into the modern age, with serious sartorial style.
With: Mac DeMarco, Benjamin Booker
Doors: 7:30 p.m.
Price: Free with RSVP, or Northside Festival badge
Hull
Club Europa, 98 Meserole Ave., nr. Manhattan Ave., Greenpoint; 917-826-1119
What: Brooklynites who make their home where doom metal and stoner rock combine, and bathe in the resulting sludge.
With: Pallbearer, Planning for Burial, Yellow Eyes, Vilkacis
Doors: 8 p.m.
Price: $15, or Northside Festival badge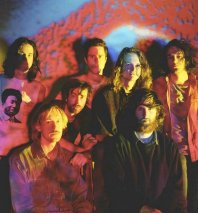 King Gizzard and the Lizard Wizard
Baby's All Right, 146 Broadway, nr. Bedford Ave., Williamsburg; 718-599-5800
What: A mind-expanding seven-piece Australian garage-psych band that might actually make the room levitate around you.
With: Hunters, Walter TV, Homeshake, Juan Wauters, Big Ups
Doors: 7:30 p.m.
Price: $10, or Northside Festival badge
Mannequin Pussy
Shea Stadium, 20 Meadow St., nr. Waterbury St., Bushwick
What: Local power-punks with an ear for distorted melody.
With: Gringo Star, Slothrust, Flagland, Washer
Doors: 8 p.m.
Price: $10, or Northside Festival badge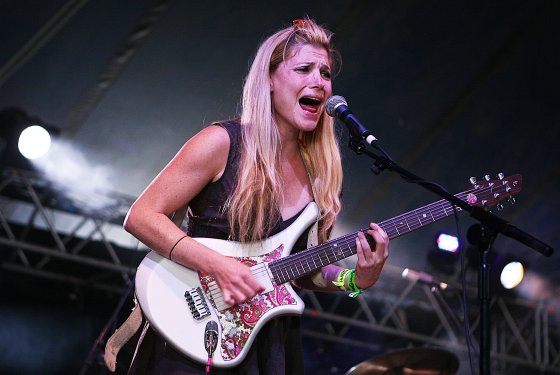 Craft Spells
Warsaw, 261 Driggs Ave. at Eckford St., Greenpoint
What: West Coast dream-pop that makes a virtue out of loneliness.
With: Beach Fossils, Juan Wauters, Axxa/Abraxas, Donovan Blank, Mike Sniper (DJ set)
Doors: 7 p.m.
Price: $20 advance, $23 day of, or Northside Festival badge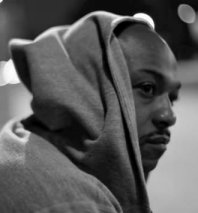 Ka
Club Europa, 98 Meserole Ave., nr. Manhattan Ave., Greenpoint; 917-826-1119
What: Coming off one of last year's best rap records, Ka brings sharp wordplay to cold minimalism.
Doors: 8 p.m.
Price: $12 advance, $14 day of, or Northside Festival badge
Marnie Stern
Rough Trade NYC, 64 N. 9th St., nr. Wythe Ave., Williamsburg
What: As she's not only a guitar master, Stern's songwriting is also joyous, sublime, and giddy.
With: Tweens, Amanda X
Doors: 8 p.m.
Price: $10 advance, $12 day of, or Northside Festival badge
The War on Drugs
50 Kent Ave. (formerly Williamsburg Park), nr. N. 12th St., Williamsburg
What:Their woozy psychedelic Americana is the thinking person's summer soundtrack.
With: Julianna Barwick, Woods
Doors:5:30 p.m..
Price: $20 advance, $25 day of, or Northside Festival badge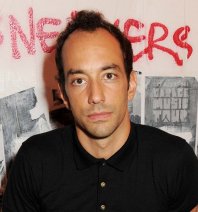 Albert Hammond Jr.
Music Hall of Williamsburg, 66 N. 6th St., nr. Wythe Ave., Williamsburg; 718-486-5400
What: The sometimes-Stroke's solo work tends to stretch out to the music of his Southern California past.
With: Drowners
Doors: 8 p.m.
Price: $20 advance, $25 day of, or Northside Festival badge
Shilpa Ray
Knitting Factory, 361 Metropolitan Ave. at Havemeyer St., Williamsburg; 347-529-6696
What:Over harmonium drones, Ray mingles beauty, sleaze, and grit.
With: Perfect Pussy, Roya
Doors: 7 p.m.
Price: $10 advance, $12 day of, or Northside Festival badge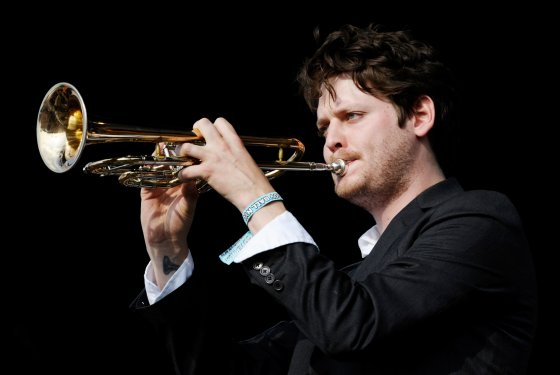 Literature
Union Pool, 484 Union Ave. at Skillman Ave., Williamsburg; 718-609-0484
What: Philly's jangle kids put some power into their classic indie-pop.
With: Ski Lodge, Lushes, My Teenage Stride, Chalk and Numbers
Doors: 8 p.m.
Price: $8, or Northside Festival badge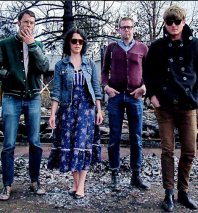 Thee Oh Sees
McCarren Park, Bedford Ave. at N. 12th St., Williamsburg
What:Rowdy West Coast garage-rockers reunite after a five-month hiatus, with a new lineup.
With: The Blind Shake, King Gizzard and the Lizard Wizard
Doors: 2 p.m.
Price: Free with RSVP, or Northside Festival badge
Beirut
50 Kent Ave. (formerly Williamsburg Park), nr. North 12th St., Williamsburg
What: Eclectic musical traveler Zach Condon plays his only scheduled New York show of the year.
With: Ratking, Malang Jobarteh
Doors: 7 p.m.
Price: $35, or Northside Festival badge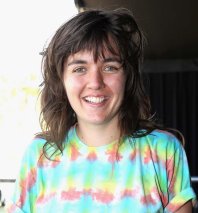 Courtney Barnett
Music Hall of Williamsburg, 66 N. 6th St., nr. Wythe Ave., Williamsburg; 718-486-5400
What: Barnett's clever storytelling styles and low-key vocals are surprisingly alluring.
With: Benjamin Booker
Doors: 8 p.m.
Price: $15, or Northside Festival badge
Lust for Youth
Baby's All Right, 146 Broadway, nr. Bedford Ave., Williamsburg; 718-599-5800
What: Sweden's dark electronic-pop duo have gone hi-fi, and have started to let some light in.
With: Pharmakon, Container, Uniform
Doors: 10 p.m.
Price: $10 advance, $12 day of, or Northside Festival badge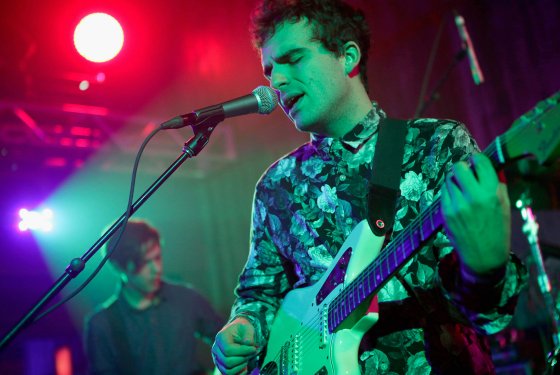 Swearin'
Glasslands Gallery, 289 Kent Ave., nr. S. 1st St., Williamsburg; 718- 599-1450
What: Fuzzy, classic indie-rock that tells joyful tales of sadness.
With: Radiator Hospital, Flesh Wounds, Bent Shapes
Doors: 8:30 p.m.
Price: $12, or Northside Festival badge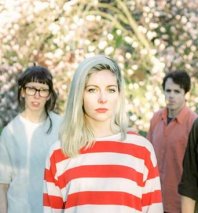 Alvvays
Brooklyn Bowl, 61 Wythe Ave., nr. N. 11th St., Williamsburg; 718-963-3369
What:These Torontonians engage in the sort of wistful romance that people used to put on mixtapes.
With: Eleanor Friedberger
Doors:6 p.m.
Price: $15, or Northside Festival badge
Odonis Odonis
Warsaw; 261 Driggs Ave. at Eckford St., Greenpoint
What: Canadian delinquents make sometimes-shoegaze, sometimes-punk noise-rock that is secretly pretty huggable.
With: Fuck Buttons, Lichens
Doors: 7 p.m.
Price: $18 advance, $20 day of, or Northside Festival badge
Ski Lodge
Cameo Gallery; 93 N. 6th St., nr. Wythe Ave., Williamsburg
What: Locals with a good line on a summery melody and a sharp lyric.
With: White Rabbits, Rathborne, Incan Abraham, Ludwig Persik, Cathy
Door Time: 5:30 p.m.
Price: $35, or Northside Festival badge
From Hardcore to Mumblecore:

The musical portion of the festival is over on Sunday, but from from June 16-19 Northside's agenda features a four-day celebration of independent cinema. A separate badge is required.

Also on the roster: two-days of tech presentations, demonstrations, and discussions on the future of technology, because the future is now.