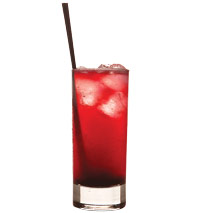 THE CLANDESTINE CLUB
Bathtub Gin
(132 Ninth Ave., nr. 19th St.; 646-559-1671)
Lampshades and damask wallpaper lean Victorian inside this neo-speakeasy, while pulsing dance music and patrons' shiny party finery are totally contemporary. try the Sloe Gin Ginger Sling ($15), a sour-sweet mix of cherry heering, apricot liqueur, lime, ginger, and soda.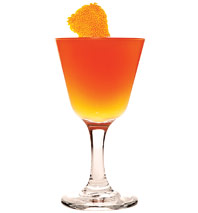 THE ARTISAN HAUNT
The Shanty
(79 Richardson St., nr. Lorimer St., Williamsburg; 718-878-3579)
The in-house bar of the New York Distilling Company, whose Dorothy Parker American gin is warm with cinnamon and elderberry. try the Sauvetage ($11), made with Dorothy Parker, sweet vermouth, bitters, and grapefruit juice.






THE OLD-WORLD DIVE
Gin Palace
(95 Ave. A, at 6th St.; 212-614-6818)
The El Cobre replacement should open next month in Ravi DeRossi's Cienfuegos complex. When it does, expect dim, deliberately low-frills surroundings. try the gin-and-tonic ($10): Dorothy Parker with lime and housemade tonic, served carbonated out of a keg.






THE PASTORAL GASTROPUB
The Wren
(344 Bowery, nr. Great Jones St.; 212-388-0148) Mismatched chairs and country knickknacks may conjure a Herefordshire farmhouse vibe, but the gin-focused cocktails are all city. try the Black & Blue ($12), packed with blackberry jam; blueberry, mulberry, and lime juices; Damrak; and soda.






THE ELEGANT TAPROOM
Whitehall
(19 Greenwich Ave., nr. W. 10th St.; 212-675-7261) Postwar London informs the streamlined design here, down to the Hyde Park–green benches. The menu boasts a hundred gins—from American craft to Indian. try the No. 3, a gin tipple made with bright sparkling wine and tart-sweet rhubarb jam.