*Special Advertising Section.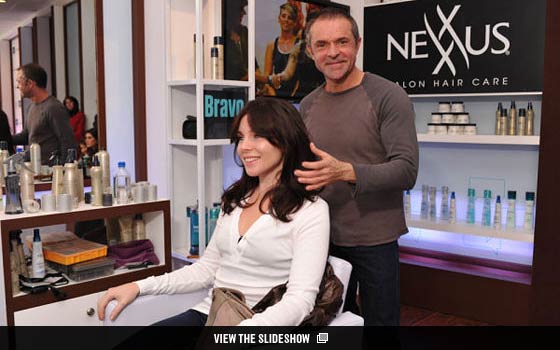 BRAVO presents the first-ever "Shear Genius Salon" open during the 2010 Sundance Film Festival to support Locks of Love. "Shear Genius" judges Jonathan Antin and Kevin Mancuso created looks for the event's A-list guests located in The Main Event Red Carpet Lounge in the heart of Park City, Utah and Locks of Love welcomed hair donations.
Season 3 of BRAVO's fiercest competition series premieres Wednesday 2/3 @ 10/9c.
Content for this page was provided by Bravo. Nymag.com editorial staff did not participate in the making of this advertisement.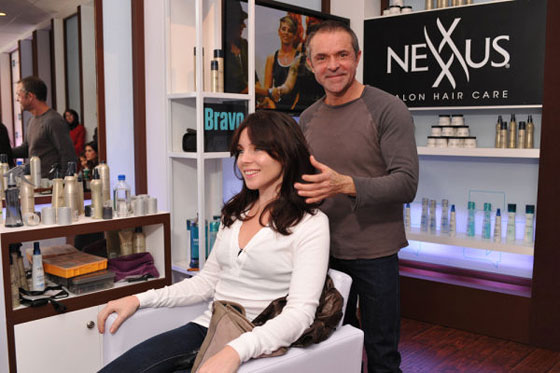 Celebrity Stylist Kevin Mancuso and actress June Diane Rafael Inside BRAVO's "Shear Genius Salon" at the Sundance Film Festival 2010.
Photo by: Kristian Dowling/Bravo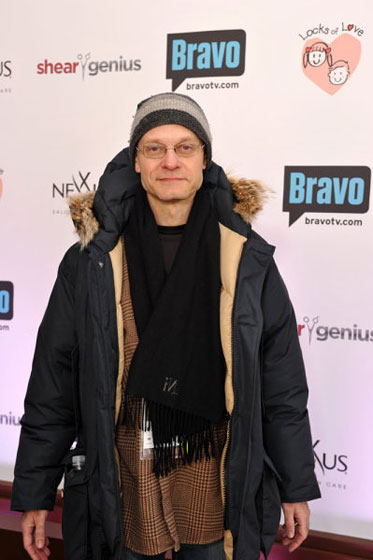 Cast and Crew of Drones: Ben Blacker, James Urbaniak, Amber Benson, Samm Levine, Marc Evan Jackson, Adam Busch and Ben AckerInside BRAVO's "Shear Genius Salon" at the Sundance Film Festival 2010.
Photo by: Kristian Dowling/Bravo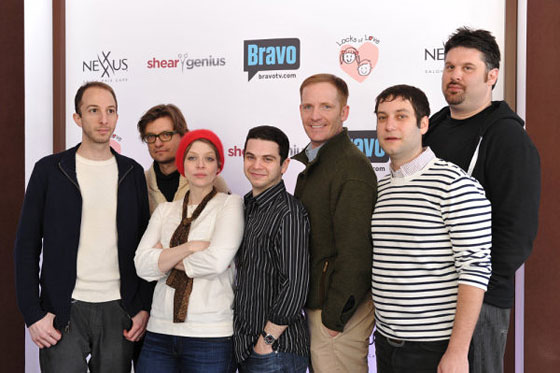 Celebrity Stylist Jonathan Antin and actor Crispin GloverInside BRAVO's "Shear Genius Salon" at the Sundance Film Festival 2010.
Photo by: Kristian Dowling/Bravo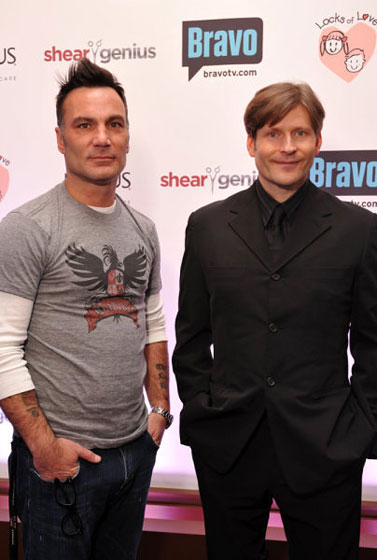 Piere Luca Rancho and Sebastian BeaconInside BRAVO's "Shear Genius Salon" at the Sundance Film Festival 2010.
Photo by: Kristian Dowling/Bravo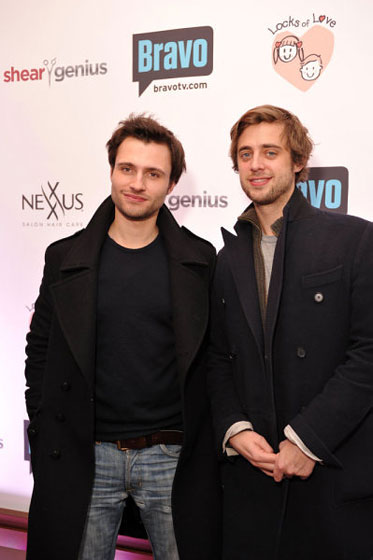 Christy Carlson Romano Inside BRAVO's "Shear Genius Salon" at the Sundance Film Festival 2010.
Photo by: Kristian Dowling/Bravo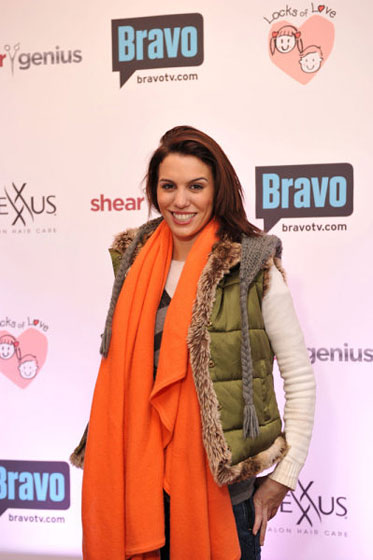 Celebrity Stylist Jonathan Antin and actress Christy RomanoInside BRAVO's "Shear Genius Salon" at the Sundance Film Festival 2010.
Photo by: Kristian Dowling/Bravo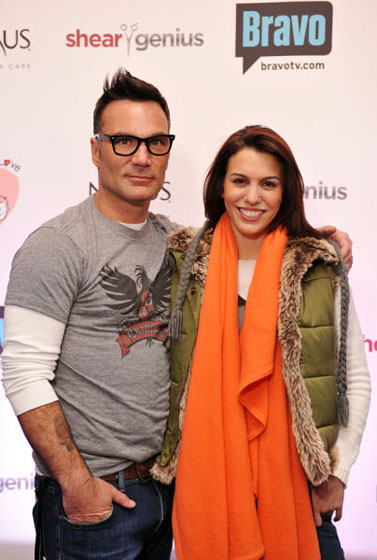 Actress Christy Romano Inside BRAVO's "Shear Genius Salon" at the Sundance Film Festival 2010.
Photo by: Kristian Dowling/Bravo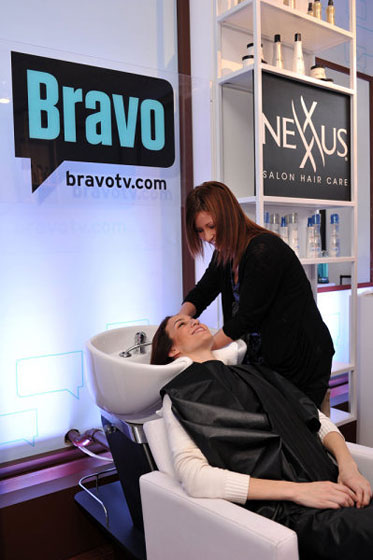 Celebrity Stylist Jonathan Antin and actress Christy RomanoInside BRAVO's "Shear Genius Salon" at the Sundance Film Festival 2010.
Photo by: Kristian Dowling/Bravo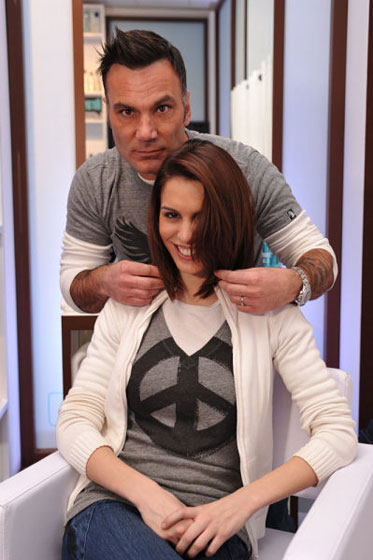 Celebrity Stylist Jonathan Antin and actress Christy RomanoInside BRAVO's "Shear Genius Salon" at the Sundance Film Festival 2010.
Photo by: Kristian Dowling/Bravo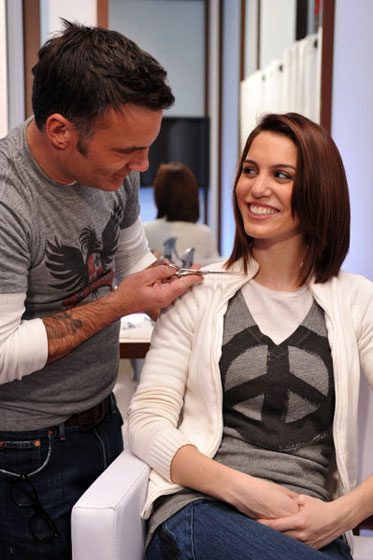 Actor Crispin Glover Inside BRAVO's "Shear Genius Salon" at the Sundance Film Festival 2010.
Photo by: Kristian Dowling/Bravo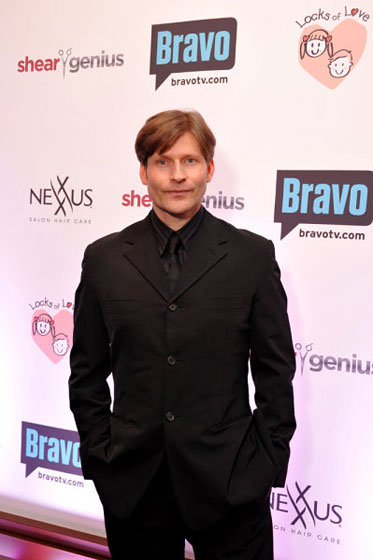 Celebrity Stylist Jonathan Antin and actress Melinda McGraw Inside BRAVO's "Shear Genius Salon" at the Sundance Film Festival 2010.
Photo by: Kristian Dowling/Bravo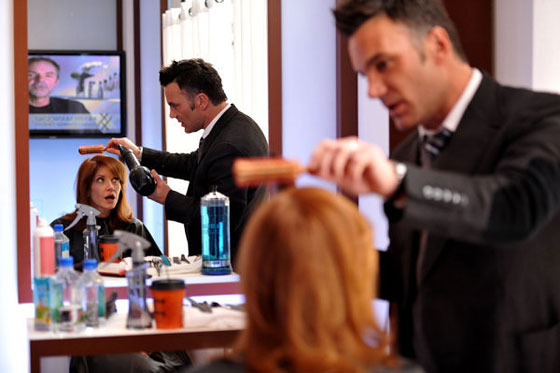 Celebrity Stylist Jonathan Antin and actress Kelly CampballInside BRAVO's "Shear Genius Salon" at the Sundance Film Festival 2010.
Photo by: Kristian Dowling/Bravo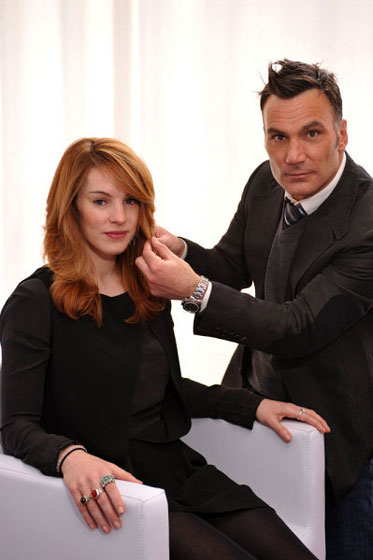 Director Katie Holly, actress Kelly Campball and Celebrity Stylist Jonathan Antin Inside BRAVO's "Shear Genius Salon" at the Sundance Film Festival 2010.
Photo by: Kristian Dowling/Bravo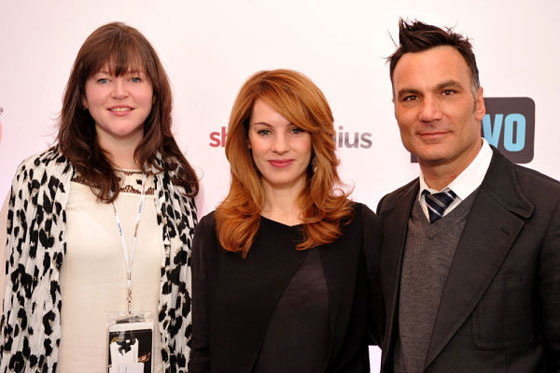 Celebrity Stylist Jonathan Antin and actress Kelly CampballInside BRAVO's "Shear Genius Salon" at the Sundance Film Festival 2010.
Photo by: Kristian Dowling/Bravo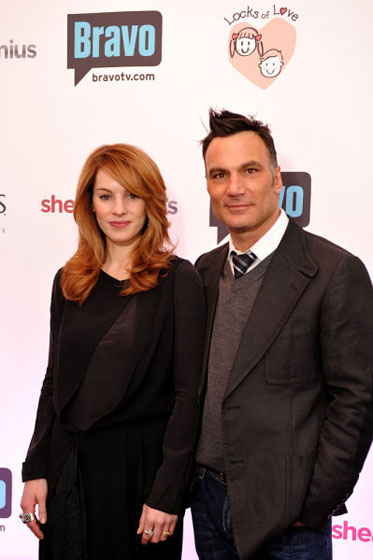 Celebrity Stylist Jonathan Antin and Actress Melinda McGraw Inside BRAVO's "Shear Genius Salon" at the Sundance Film Festival 2010.
Photo by: Kristian Dowling/Bravo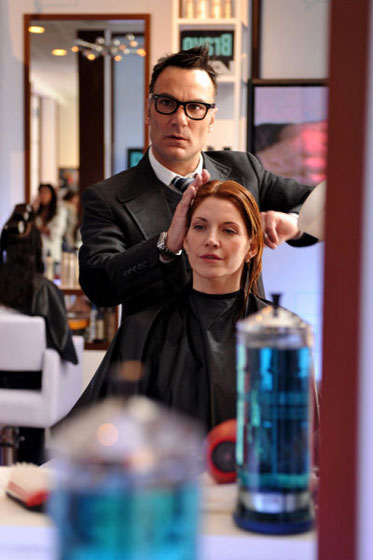 Actor Clayne CrawfordInside BRAVO's "Shear Genius Salon" at the Sundance Film Festival 2010.
Photo by: Kristian Dowling/Bravo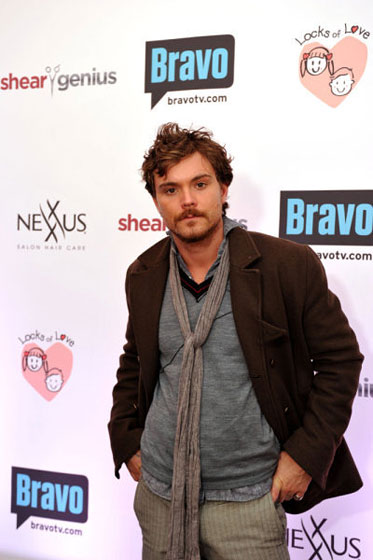 Miss Universe Dayana Mendoza Inside BRAVO's "Shear Genius Salon" at the Sundance Film Festival 2010.
Photo by: Kristian Dowling/Bravo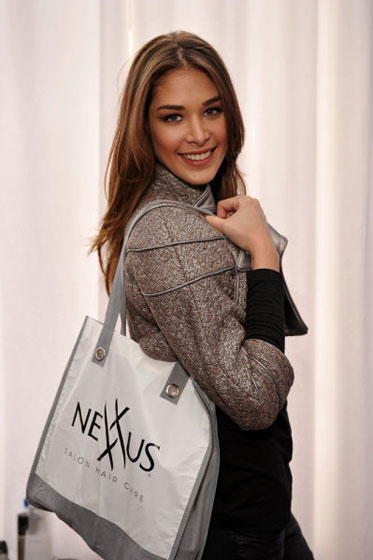 Celebrity Stylist Jonathan Antin and Miss Universe Dayana MendozaInside BRAVO's "Shear Genius Salon" at the Sundance Film Festival 2010.
Photo by: Kristian Dowling/Bravo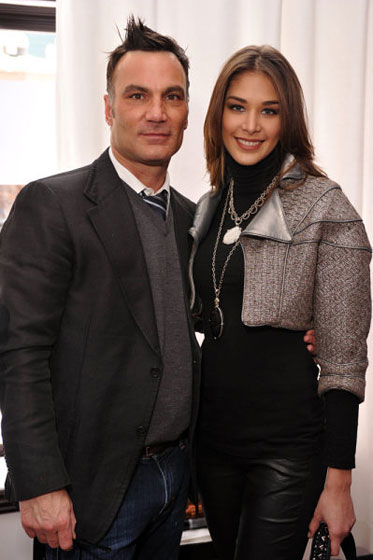 Celebrity Stylist Kevin Mancuso and actress June Diane Rafael Inside BRAVO's "Shear Genius Salon" at the Sundance Film Festival 2010.
Photo by: Kristian Dowling/Bravo