The Best Bet
Spring in New York means predictably unpredictable weather: chilly in the morning, sunny by noon, rain just in time for the evening commute. If you can't bear carrying or, even worse, tying on a jacket when the temperature changes, Junya Watanabe Man Comme des Garçons' new multipurpose anoraks may be the solution. Available in different styles, and in solids and patterns, they fold down to become vertical or horizontal messenger-style bags with several pockets on the outside (there's no space inside) and an adjustable strap for slinging over your shoulder when the humidity level rockets ($930 to $1,500 at Comme des Garçons; 212-604-9200).
Switching to a more sunny interior is easily accomplished with a few well-chosen accessories, like these boldly patterned, retro-toned, down-filled cotton pillows by Dermond Peterson Design ($150 at Environment 337; 718-522-1767).










Lacoste has never made women's swimwear—until now. Four styles, including one-pieces and bikinis, come in designs both sporty and girlie ($125 at Lacoste; 212-459-2300).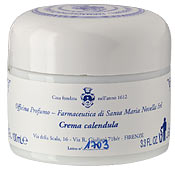 Actors slather on Santa Maria Novella's Calendula Cream to prevent the irritation caused by hot, high-intensity stage lights. For mere mortals, it relieves itchiness and post-sunburn irritation ($40 for a 3.3-ounce jar; 212-925-0001).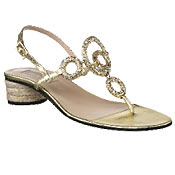 Michael Kors's Sybil sandal covers all the summer bases. There's a rope-covered heel for the beach, and crystal-encrusted straps for evening cocktails ($330 at Michael Kors; 212-452-4685).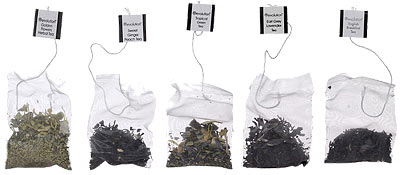 (Photo credit: Davies + Starr)
Revolution Tea's pretty bags guarantee a well-steeped brew ($5.79 for a box of sixteen at Garden of Eden stores; 212-222-7300).