The Best Bet
Sure, you've seen international plug adapters before. But they don't usually come with a modem adapter that connects your laptop to telephone outlets in more than 80 countries. Tumi's deluxe kit fits both adapters inside a mesh carrying case, and they're simply and sleekly designed, too: No fiddling with obscure folding parts; just press a button and slide out the plug you need. Booking those impulsive extra few days away just got easier ($95; 646-613-9101 or tumi.com).





Dry eyes cramp your style, and people can be odd about sharing drops. Allergan Refresh Plus comes in individual plastic vials (from $12.99 at Rite Aid and Duane Reade).










If E. Braun's Vigorub Egyptian-cotton towels look familiar, that's because they've been copied so often in the past 50 years. After a two-year absence, the originals are back ($20 to $110; 212-838-0650).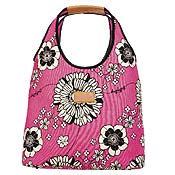 Canvas handbags get grungy by midsummer—Billy Bag's Belle solves the problem with coated canvas ($96 to $135 at Henri Bendel; 212-247-1100).












Men can join the bohemian-fashion moment, too. Alpana Bawa's cotton voile shirt is loose, lanky, and very lightweight—perfect for layering under a sweater or blazer ($100 long-sleeved or $95 short; 212-254-1249).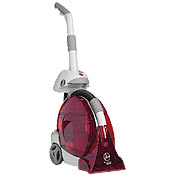 Hoover's SteamVac Spot deep cleaner is just nine inches wide—perfect for New York nooks and crannies—and comes with a high-powered steamer for cleaning up after cocktail-party spills ($139.99 at Target; 718-290-1109).