The Best Bet
In the vinyl era, music buffs lovingly preserved their records inside anti-static plastic sleeves. Supposedly indestructible CDs were meant to put an end to such measures, until we found out that a single scratch can cause endless skipping—or demolish backed-up data. If you haven't yet made the switch to MP3s, the modern equivalent of the anti-static sleeve is the CDefender, a protective piece of plastic that attaches to the shiny data side of a CD (there's a DVD version, too). Because it's made from the same material as the disc itself, the coating never has to be removed. And better yet, it can even cover existing scratches. (Ten-pack with applicator, $5.99 at J&R Audio Video Store, 31 Park Row, nr. Ann St.; 212-238-9000.)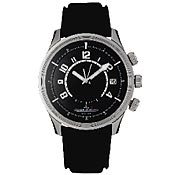 A Watch Fit for Bond
The dial of Jaeger-LeCoultre's AMVOX1 Alarm mimics vintage dashboard counters, and the band shares leather with Aston Martin (from $8,500 at Wempe, 700 Fifth Ave., nr. 55th St.; 212-397-9000).










A Kinder, Gentler Clothespin
Wooden clothespins make unpleasant indentations in fabric, but Tuff & Tidy's new clips have gentle rounded plastic pads ($4.99 for ten at Bed, Bath & Beyond, 620 Sixth Ave., nr. 18th St.; 212-255-3550).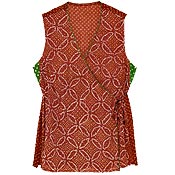 Emergency Summerwear
It's still 90 degrees—Kinnery Panikar's tie-dyed cotton wrap top is perfect for the dog days ($125 at Kinnu, 43 Spring St., nr. Mulberry St.; 212-334-4775).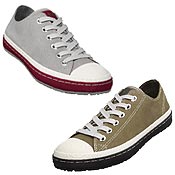 Comeback Player of the Year
At the ripe old age of 88, the Chuck Taylor All Star is getting its biggest face-lift ever. There's a modified outsole with exposed stitching, and very-grown-up nubuck and leather versions ($50 to $65 at David Z, 556 Broadway, nr. Houston St.; 212-431-5450).











Crab Claws Made Easy
The WiseCracker dramatically reduces the effort of eating crab by slipping inside the leg and splitting it along the soft seam—a pick is incorporated, too ($17.99 at Whole Foods, 4 Union Sq. S., nr. University Pl.; 212-673-5388).