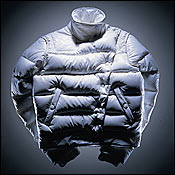 The Best Bet
In the real world, it's ridiculous to even look at a ski parka in August. But in fashionland, it's already fall, and true shoppers are circling the first deliveries of the season. A collaboration between Balenciaga's Nicolas Ghesquière and superchic French skiwear company Moncler is one of the hotter collections on the horizon; the slick, shiny nylon jackets are filled with high-tech goose down, and shaped snug to the body with military precision. They'll be long gone come the first snowfall, so get on the list now ($1,310 to $1,565 at Balenciaga, 542 W. 22nd St., nr. Eleventh Ave., 212-206-0872; and Barneys New York, 660 Madison Ave., at 61st St., 212-826-8900).
A Comfortable Push-Up Bra
Victoria's Secret had to build new machinery to produce the Secret Embrace bra, which is made from one continuous piece of high-density nylon (and is sold only in New York City stores). There are no seams, tags, or stitching to rub and irritate, and the lifting effect is impressive ($38; victoriassecret.com for locations).










Protection for the Great Outdoors
Serious backyard workers who can't deal with gloves slather on Gardener's Armor before weeding and watering; it's a heavy-duty moisturizer, bug repellent, and poison-ivy deterrent in one ($11.95 at Dimitri's Garden Center, 1992 Second Ave., at 103rd St.; 212-876-3996).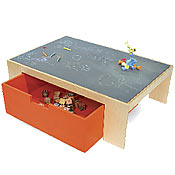 Furniture Meant for Drawing On
The sturdy Alex activity table from ducduc has a slate top that kids can doodle on directly, and a storage drawer to hold chalk, rayons, and miscellaneous toys ($595 at ducduc, 524 Broadway, nr. Spring St.; 212-226-1868).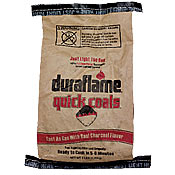 Quick, Clean, Simple Charcoal
Duraflame's Quick Coals eliminate the messy, tedious task of piling up the briquettes. Throw the bag and its contents on the grill and light it; the coals will be ready in five minutes ($9.99 for a three-pack at Pathmark stores).










An Affordable Rosé to Drink Now
This 2003 Vitiano Rosé, developed by star winemaker Riccardo Cotarella, is the perfect summer aperitif. It's velvety, refreshing, and a beautiful deep pink color ($9.99 at Gotham Wines, 2517 Broadway, nr. 94th St.; 212-932-0990).