The Best Bet
Puffy winter coats are warm, sure, but also cumbersome and unflattering. And for all its functionality, most fleece is still more rural practicality than urban cool. Arc'teryx's new Fugitive Hoody, however, is city-sleek in design and surprisingly cozy, thanks to a new fiber technology that makes the fabric lightweight, warm, wind-resistant—and, most amazingly, completely water-repellent, no matter what combination of snow/sleet/rain is falling from the sky ($225 at Tent & Trails, 21 Park Place, nr. Broadway; 212-227-1760).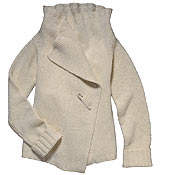 A Cardigan With Wrap to Spare
This generously cut, fashionably asymmetrical swath of cashmere comes in four colors ($598 at Henri Bendel, 712 Fifth Ave., at 56th St.; 212-247-1100).










Resolution No. 1: Be More Organized
Cole Haan's paisley-embossed leather tray is an elegant clutter-solver ($80; 620 Fifth Ave., at 50th St.; 212-765-9747).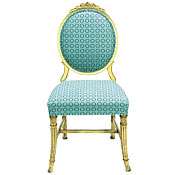 Bring Out the Good Stuff
For extra holiday seating, these twenties French side chairs are a lot more appealing than collapsible metal ($1,250 a pair at Chair Couture; by appointment; 646-486-0841).









A U.K. Favorite Stateside
The esteemed British drugstore chain Boots is finally selling its products, like Time Resisting Day & Night Eye Care, here at select Target stores ($21.99 at Atlantic Terminal Target, 139 Flatbush Ave., at Atlantic Ave., Downtown Brooklyn; 718-290-1109).







Warmth Without Hat-Head
These ExoLite ear warmers from 180s wrap behind the neck, protect from wind and cold, and fold almost flat ($25 at Paragon Sporting Goods, 867 Broadway, at 18th St.; 212-255-8036).