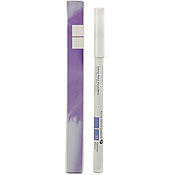 Posted July 12, 2005
Here's an easy way to score a runway look: take Korres's violet white pencil; trace the line of your entire eye (creases and all); smudge up and out. It's a 60-second way to copy the style from Chanel's latest show, where mod models paired huge, white eyes with chic, black dresses and killer attitude. Any white eyeliner gets the look, but I like this new stuff from Korres the best. It's easy to apply, looks great on any skin tone, and costs a mere $15—so you can save your money for that real Chanel dress.
$14.50 at Searle, multiple locations, searlenyc.com.