Limited-edition shoe, $1,190 at John Lobb (212-888-9797).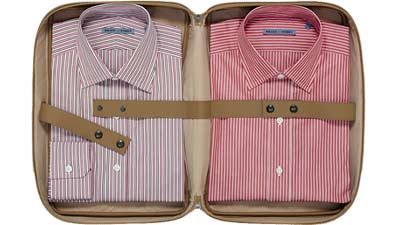 Bottega Veneta's shirt case, $330 (212-371-5511), and Seize sur Vingt shirts, $160 to $170 (212-343-0476).


Tivoli Audio's weather-resistant Audio SongBook Global Travel Radio with AM/FM tuner and digital clock, in seven colors, $159.95 (tivoliaudio.com).







Coach's macintosh with removable moleskin lining, $598 (866-262-2440 for store locations).

Buy it online (coach.com)













Santa Maria Novella shave foam, $19 at Lafco (212-925-0001), and John Allan alligator razor, $625 as part of a set, at Barneys New York.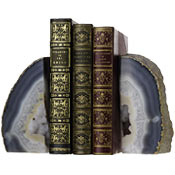 Agate bookends, $90 at Troy (212-941-4777).Books from Bauman Rare Books (800-992-2862).










Lambertson Truex's cashmere-lined leather gloves, $265 at Bergdorf Goodman.