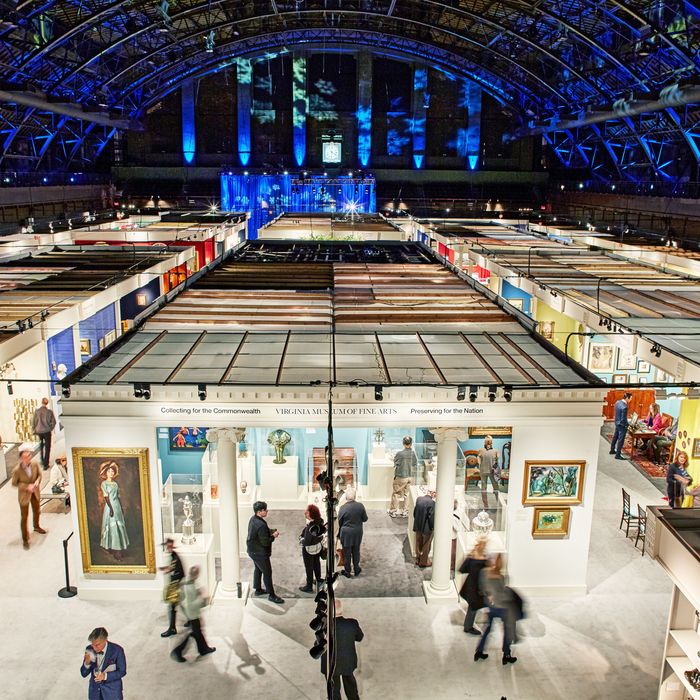 NYxNY members are invited to join the world's most prestigious art and antiques experts at The Winter Show for an elegant evening of booth talks, wine tastings, and conversations about connoisseurship and collecting from 5:30–8 p.m.
Your ticket also grants access to New York's design editor Wendy Goodman's talk, May I Come In? Discovering the World in Other People's Houses, scheduled for the evening of January 25 at 5 p.m. Wendy Goodman has discovered and published stories on an astonishing array of private houses notable for their character, personality, and flair. In her latest book, May I Come In?, she visits more than 75 spaces that express the spirit and passions of their owners. In this pantheon, imagination and originality hold sway: Artists and eccentrics are the equals of aristocrats and the mandarins of design, and every room has a story to tell. Join Goodman for an intimate discussion of these stories and, following in her footsteps, discover the world in other people's houses.
Limited tickets available on a first-come, first-served basis. NYxNY members will enjoy two complimentary tickets each.
• What: 2 complimentary tickets to Connoisseurs Night and a talk with Wendy Goodman at the Winter Show.
• When: Friday, January 25, 2019, 5–8 p.m.
• Where: Upper East Side
• How: RSVP using the link in the 1/3 email.
This offer is available only to members of New York by New York. To learn more about our premium membership program and become a member, click here.