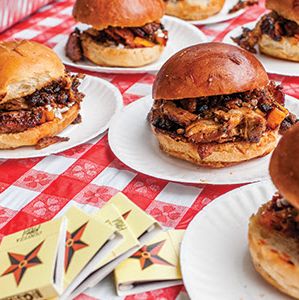 Be a VIP at Taste Talks' All-Star Cookout and closing night party at the East River State Park, where NYxNY members can mingle with Dale Talde, Smoke Show BBQ's Jonathan Botta, the Win Son and Meat Hook crews, and more. NYxNY members enjoy $25 tickets (a 50 percent discount). Quantity is limited!
• WHAT: Half off tickets to the All-Star Cookout at Taste Talks
• WHEN: Sunday, September 10
• WHERE: East River State Park: 90 Kent Ave, Brooklyn, NY 11211
• HOW: Purchase tickets via link in member offers email dated 8/31
This offer is available only to members of New York by New York. To learn more about our premium membership program and become a member, click here.