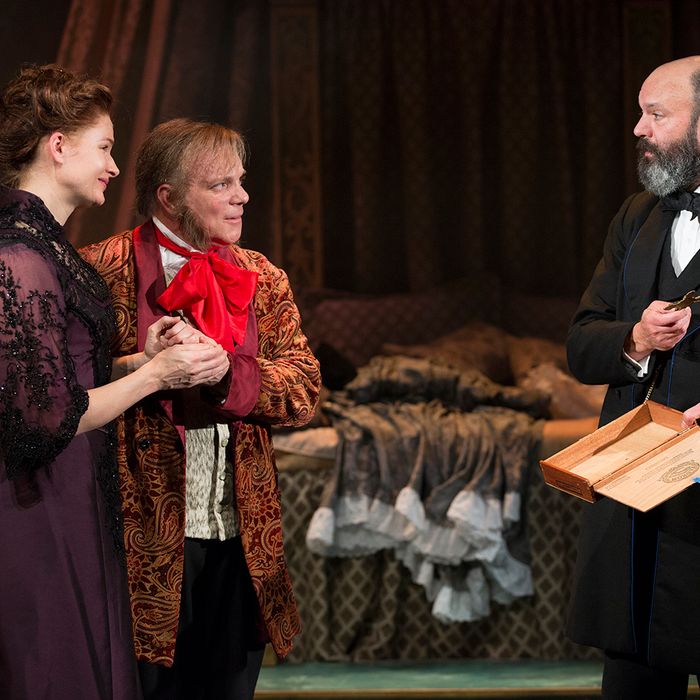 Photo: Courtesy of My Parsifal Conductor
Giveaway ends Sunday! Musical genius Richard Wagner (Eddie Korbich) and his devoted wife Cosima (Claire Brownell) find themselves in a moral, political, and musical dilemma when King Ludwig of Bavaria (Carlo Bosticco) insists that the son of a rabbi, Hermann Levi (Geoffrey Cantor), conducts the premiere of Wagner's sacred final opera, Parsifal. In this comedic spin on real-life events, Maestro Levi must consider his complex relationship with the Wagners. Does Art have its "special needs," after all? My Parsifal Conductor is the off-Broadway comedy that dares to probe that question. NYxNY members can enter to win a pair of tickets to select shows (a $67 value per ticket) or purchase tickets at 50 percent off.
• What: Enter to win a pair of tickets to My Parsifal Conductor, free or 50 percent off.
• When: Offer valid for performances through Saturday, November 3.
• Where: Upper West Side.
• How: Enter to win or purchase tickets using the link and code in the 10/18 email.
This offer is available only to members of New York by New York. To learn more about our premium membership program and become a member, click here.