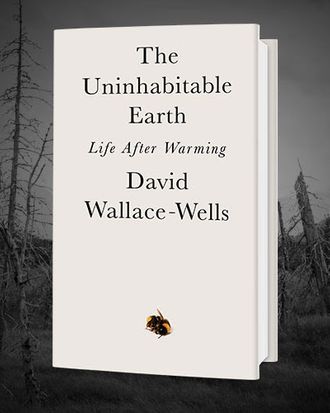 Photo: Penguin Random House
New offer! In this travelogue of the near future, New York Magazine editor David Wallace-Wells shows that global warming will utterly transform human life in the coming decades — an all-encompassing force that promises to dominate our century and forge an entirely new world in which we all will live, transforming our planet but also our politics and culture, the way we relate to one another and the way we think. The Uninhabitable Earth by David Wallace-Wells is out now, and a limited number of NYxNY members can enjoy a complimentary, signed copy. Please note that this exclusive offer is available on a first-come, first-served basis. You will be notified over email if you are a winner!
What: A chance to enter for a complimentary, signed copy of David Wallace-Wells's new book The Uninhabitable Earth.
How: Enter to win using the link in the 3/9 email.
This offer is available only to members of New York by New York. To learn more about our premium membership program and become a member, click here.